Crude Oil Prices Drop as Libya Restores Production and Iraq Output Fears Fade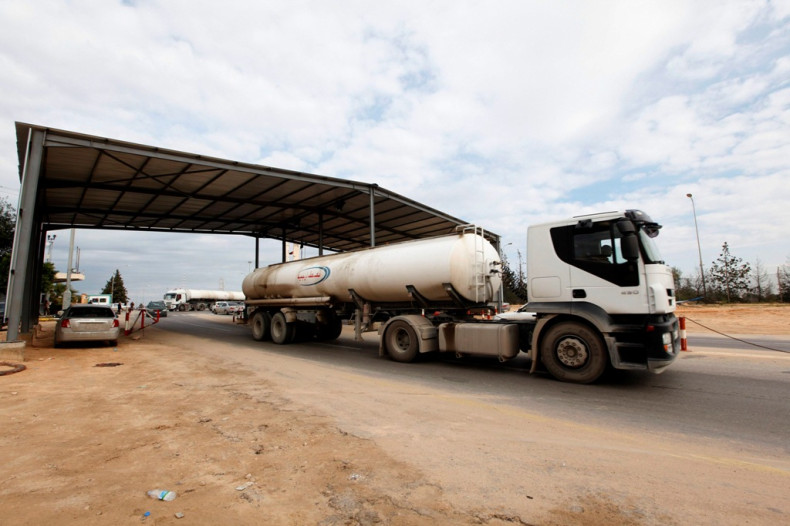 Crude oil futures dropped on 11 July, and traded lower for the week as a whole, as Libya restored oil production and as concerns surrounding short-term threats to Iraqi production faded.
Brent August contract finished $2.01, or 1.9%, lower at $106.66 a barrel on 11 July.
Prices are down over 3.5% for the week.
West Texas Intermediate August contract finished $2.10, or 2%, lower at $100.83 on 11 July.
Prices are down some 3.1% for the week.
Commerzbank Corporates & Markets said in a note to clients: "Sooner than expected, the price of Brent oil fell back into its familiar trading range between $105 and $110 per barrel. Market relief has been triggered above all by the outlook of growing Libyan supply.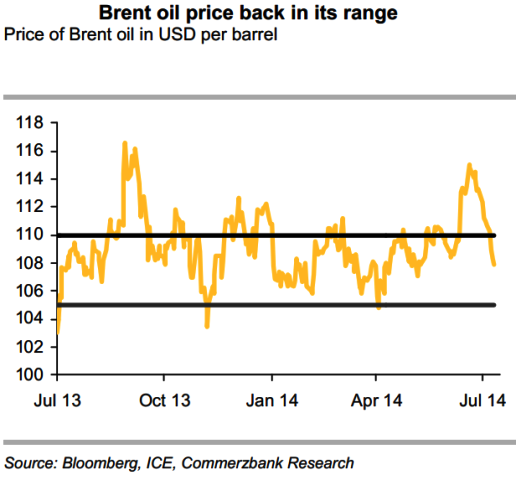 Brent picture.
Bloomberg, ICE, Commerzbank Research
"Libyan daily production should rise to 800 thousand barrels per day within just a few weeks, after standing at around 200 thousand barrels back in June. Moreover, negotiations on Iran's nuclear programme look set to return into focus in coming days."
"A basic agreement shall be reached by 20 July to replace the current interim agreement based on which Iran is allowed to export just 1 million barrels of crude oil per day. Even with Iran heavily reliant on higher oil revenues and the West - against the backdrop of the conflict in Iraq - attaching greater importance to Iran in global policy terms, the negotiating parties are still far apart.
"This is why we believe the interim agreement is ultimately likely to be extended. In that case, the oil price should stick within its range between $105 and $110 per barrel, where it has been trading on more than two thirds of the past 260 trading days," Commerzbank added.
Iraq Crisis
Iraq's Kurds seized two oilfields this week, according to Iraq's oil ministry, as tensions between the autonomous region and Baghdad worsened.
Kurdish peshmerga forces took control of oil production facilities at Bai Hassan and oilfields in Kirkuk, the ministry said in a statement.
The two sites have a combined output capacity of around 400,000 barrels a day, the ministry added.
Libya Output
Libya's largest oilfield, the 340,000-barrels-a-day El Sharara oilfield in the south, where Spanish oil major Repsol is a partner, has resumed production after rebels agreed to end their blockade, the Wall Street Journal reported on 9 July.
On 6 June, Libyan central bank reserves director Musbah Alkari told Reuters that about 10 months of protests at oilfields and export terminals had wiped off $30bn (£17.5bn, €22bn) off the country's balance sheet.