Oil Dispute Costs Libya $30bn Amid Wave of Violence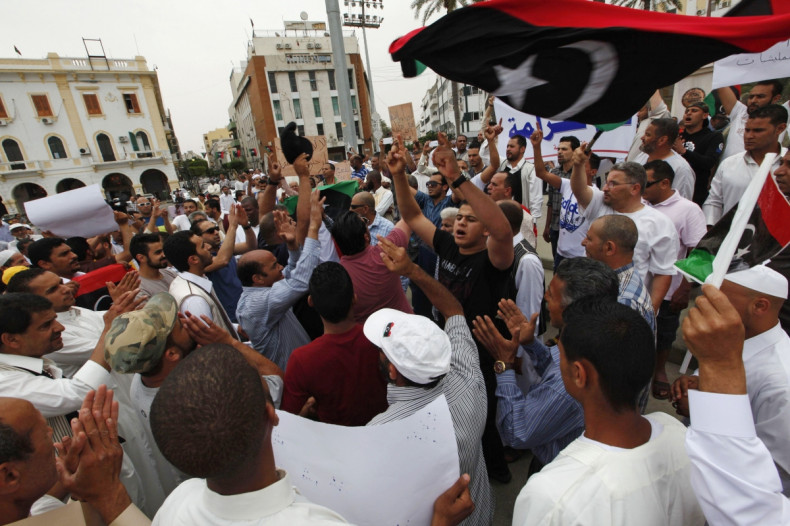 A Libyan central bank official has revealed that around 10 months of protests at oilfields and export terminals has wiped off $30bn off the country's balance sheet.
Separatists have seized and occupied ports in the country's east while a wave of protests has halted production at a number of key oil facilities.
Libya's oil production has plunged to around 200,000 barrels per day (b/d,) down from a pre-crisis high of 1.4 million b/d.
"The damages the state has now suffered after more than 10 months, Libya has lost not less than $30bn," (£18bn, €22bn) central bank reserves director Musbah Alkari told Reuters.
Reserves are currently around $110bn, he said, far lower than the $130bn in reserve before the protests took hold.
State oil company National Oil Corporation (NOC) has said it may need to use crude from two offshore oil fields to provide for a domestic refinery, meaning that Libya could halt oil exports for the first time in three years.
Alkari said Libya is bringing in around $1bn each month in oil revenues, far less than the pre-crisis levels of between $4bn and $5bn.
Oil exports are the sole source of revenue for the government's $50bn annual budget.
"The reserves will last (cover the budget and imports) for three and a half years... (but) we want suitable solutions for these problems," Alkari told Reuters.
A rebel group in eastern Libya has seized a number of oil export ports and called for greater regional autonomy in eastern Libya. The group do not recognise Libya's recently elected Prime Minister Ahmed Maiteeq, whose election was disputed by a number of lawmakers. Instead, the group have thrown their weight behind the campaign of retired military general Khalifa Haftar, who has been accused by the government of launching a coup.
Haftar has built a coalition of anti-Islamist forces and has launched airstrikes on militant group Ansar al-Sharia's strongholds in the eastern city of Benghazi. The Islamist group are thought to be behind an assassination attempt at Haftar's home in June.