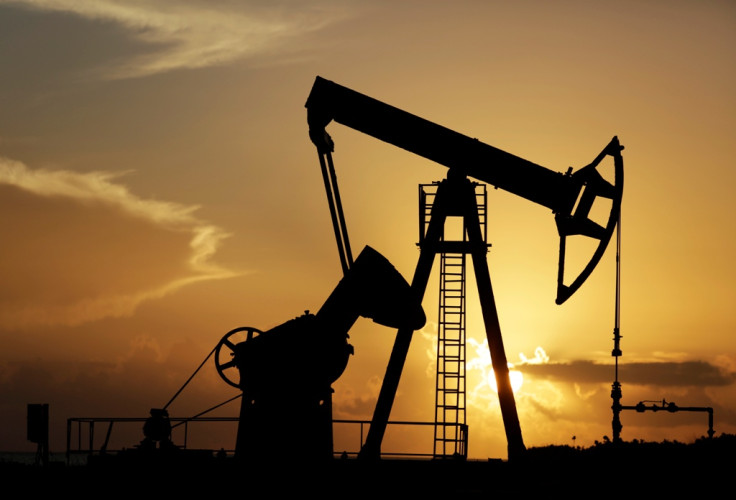 Crude oil futures dropped on 26 December and finished lower for the week, logging their fifth straight weekly decline, amid an oil supply glut and weak global demand.
Brent February contract finished 79 cents, or 1.3%, lower at $59.45 on Friday.
The global benchmark lost 3.1% for the week and has plunged 26% over five weeks.
US February contract finished $1.11, or 2%, lower at $54.73 a barrel on Friday.
WTI lost 4.2% for the week and has tanked more than 28% over five weeks.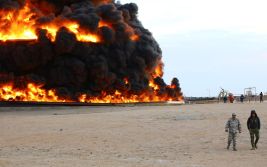 Traders speculated that powerful Opec member Saudi Arabia, the second-biggest oil producer after the US, will not move to cut production until prices plummet to $40 a barrel. Breitling Energy CEO Chris Faulkner said he believed the "panic button" for Saudi Arabia is at $40 a barrel.
Earlier, crude oil drew support from increased fighting in Libya, where armed militia shelled the country's biggest oil port, Es Sider, and a state oil firm told Reuters that the nation had cut output to 352,000 barrels a day.
Earlier, Saudi Arabia's 2015 budget, released on Christmas Day, indicated the the Gulf nation will keep its spending high even as lower oil prices eat into revenue. Bloomberg quoted a former economic adviser to the kingdom as saying the budget assumes $80-a-barrel oil.
Russia, meanwhile, could start slashing its oil output in 2015 owing to low prices and a lack of investment in the energy industry, Deputy Prime Minister Arkady Dvorkovich reportedly said in an interview with the Rossiya 24 TV channel.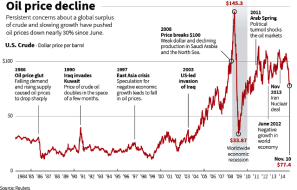 Crude oil futures closed lower on 23 December after a US report revealed that crude inventories in the world's leading oil consumer surprisingly rose by 7.3 million barrels last week, to their highest December level on record.
Analysts have warned that weak oil prices could render a number of ambitious oil and gas projects the world over unprofitable, resulting in industry-wide losses as high as $1tn.
Prices have fallen over 20% since Opec refused to cut output on 27 November despite a global supply glut.
Prices have dropped some 50% since their peak in June this year, their steepest fall since the 2008 financial crisis.