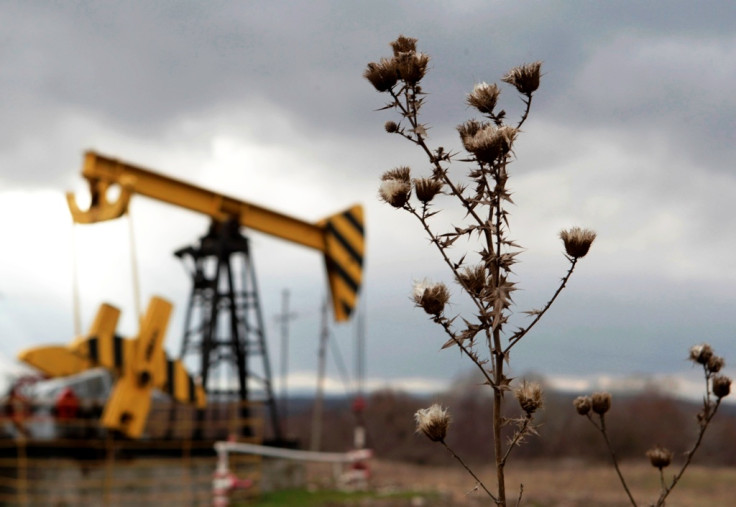 Brent crude oil futures pared early gains on 26 December after a growing supply glut and weak Japanese import data weighed on the market.
However, the front-month contract held above $60 a barrel, supported by upbeat US data published over Christmas.
Brent crude was trading 0.17% higher at $60.34 at 0736 GMT, down from an intra-day high of $60.62, but little changed since its last settlement.
The WTI front-month contract was trading 0.25% higher at $55.98 a barrel in thin trading as many countries were still on Christmas holiday.
But both the Brent and US crude were headed for a fifth weekly drop.
Singapore-based Phillip Futures said in a note to clients: "Prices seem adamant on staying above support levels, and it seems they will hold for this festive season."
"Normally, positive stockpile data of this magnitude would surely have broken support levels. However, it seems there is not enough downward pressure to keep prices down.
"We continue to attribute this to the short-covering at the end of the year as oil bears close out positions to celebrate the New Year."
Economic data
In Japan, government data showed that crude imports in November dropped 17.3% on an annual basis to 14.68 million kilolitres (3.08 million barrels per day).
On the supply side, data pointed to a rising global glut. A US report revealed that crude inventories surprisingly rose by 7.3 million barrels last week, to their highest December level on record.
On the demand side, futures were buoyed by US economic data.
Labour department data showed that jobless claims in the world's leading economy fell to a seven-week low, marking the fourth successive weekly decline.
Meanwhile, the Commerce Department's final estimate of third-quarter growth data showed that US GDP expanded at an annual rate of 5%, the most since 2003.
Global imbalances
Capital Economics said in a 23 December note: "The collapse in oil prices looks set to wipe out the Gulf's external surpluses next year, leaving China and the euro-zone as the world's major surplus economies. At the same time, the US deficit looks set to narrow even further.
"While the distribution of global imbalances will be dramatically altered, their overall scale is unlikely to change very sharply and will remain much lower than before 2008."