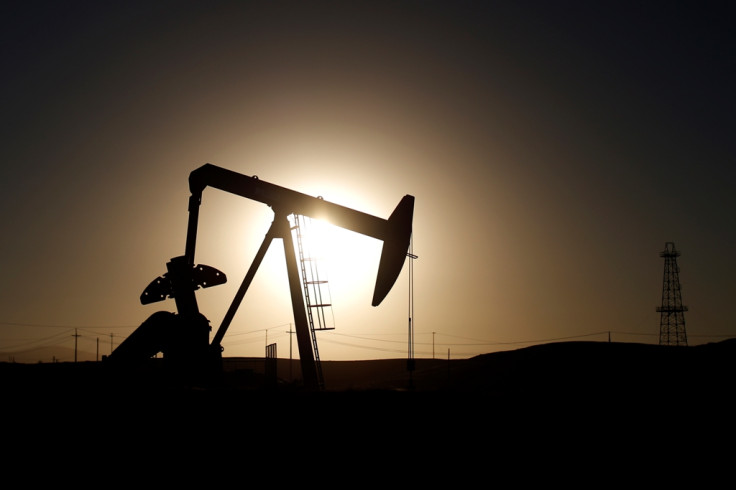 Crude oil futures traded lower on 9 January, and finished lower for the week, as key producers showed no signs of slashing output amid a global glut.
Brent February contract finished 85 cents, or 1.7%, lower at $50.11 a barrel on Friday.
The European benchmark lost 11% for the week as a whole, marking its seventh straight weekly loss.
US February contract finished 43 cents, or 0.9%, lower at $48.36 a barrel on Friday, also marking its seventh successive weekly loss.
WTI crude lost 8.2% for the week.
Opec member Saudi Arabia and its Gulf Opec allies showed no sign of reducing output, needed now to boost prices amid slowing global demand.
Annual consumer inflation in China remained near the lowest in five years, indicating continued weakness in the world's largest energy consumer.
Signs of a further slowdown in Germany, Europe's strongest economy, also fuelled concerns.
Analysts' take
Jim Ritterbusch, an oil analyst with Ritterbusch and Associates told MarketWatch that oil markets remained oversupplied and global demand was still seen as weak.
Ritterbusch said there has been "no change in bearish market dynamics."
ANZ said in a note to clients: "Without any changes to fundamentals, selling appears largely to be jittery investors looking for supply-demand equilibrium."
Commerzbank said in a note: "...Saudi Arabia and its fellow [Opec] producers in the Gulf region still see no reason to rethink the decision [Opec] took in late November. According to an OPEC delegate, Saudi Arabia has made it quite clear that it has no desire to cut output unilaterally. Instead, it sees non-[Opec] producers as having a responsibility to do their bit to reduce the oversupply. So far, there have been no signs of this happening. Last week, US oil production was only slightly below the 28-year high it recorded in mid-December, while Russia recently scaled up its oil production to its highest level since the collapse of the Soviet Union."
"In view of the ongoing price war and the resulting oversupply, we have lowered our oil price forecast for Brent in the first quarter from $65 to $45 per barrel. In the short term, a fall to $40 per barrel cannot be ruled out. We envisage a noticeable price recovery in the second half of the year, when the low price level should curb shale oil supply and the production of oil from oil sands because current prices mean that these production techniques are no longer profitable. By year's end, we expect to see the price climb to $75 per barrel."
Crude could trade in the $40-a-barrel range in 2015, close to "an absolute price floor," oil trader Andrew J Hall, the head of US-based Astenbeck Capital Management wrote in a 2 January letter to investors, Bloomberg reported.
Hall is revered as a "god" by rival traders, according to "Oil", a 2010 book by Tom Bower.