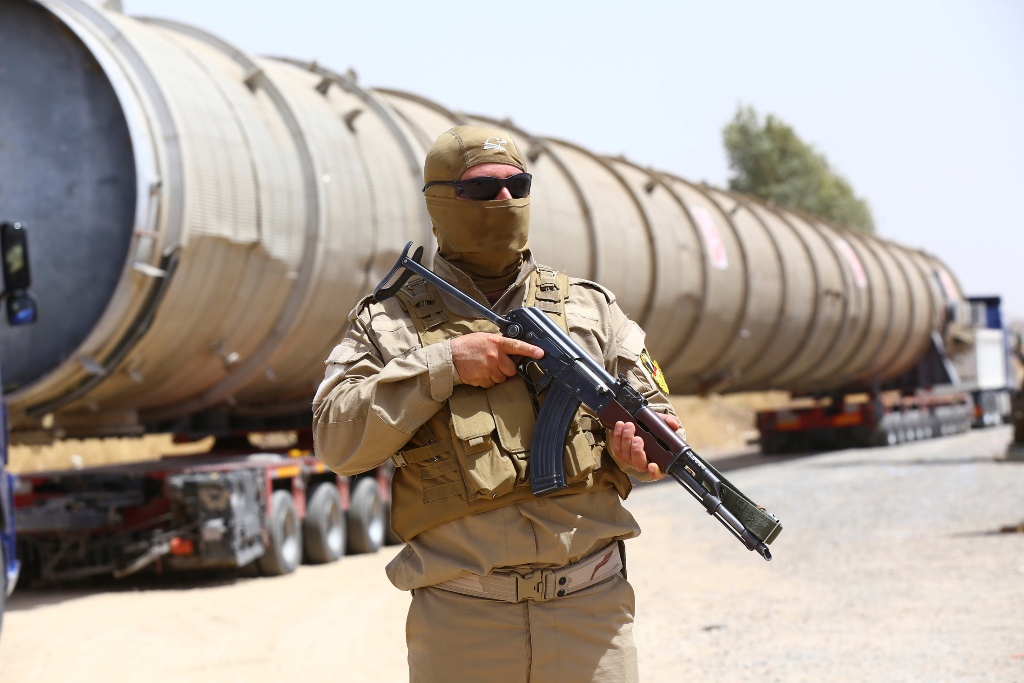 Global crude oil prices rose on 25 July as traders braced themselves for more market-churning news from the Middle East and Ukraine over the weekend.
Brent September contract finished $1.32, or 1.2%, higher at $108.39 a barrel on Friday, logging its highest closing price since 10 July.
US September contract finished nearly flat, up 2 cents at $102.09 a barrel on Friday.
Ritterbusch & Associates said in a note to clients: "Given the situations in Ukraine and Gaza, traders who had placed bets that prices would fall were reluctant to carry their positions into the weekend."
Commerzbank Corporates & Markets said in a note to clients: "Unimpressed by recent numerous crises, the [Brent] oil price is moving in the middle of its established trading range between $105 and $110 per barrel. This is unlikely to change much in the week ahead.
"The new surveys of Opec production by the news agencies Reuters and Bloomberg are unlikely to surprise: Going by the regular day-to-day reports of the Libyan oil company NOC, it is emerging that Libyan oil production in July amounted to roughly 500,000 barrels per day.
"On a monthly average, this is 200,000 barrels per day more than in the previous month. It is also pretty certain that Iraq's oil production has not been adversely affected by the political unrest in the northern part of the country.
"Instead, exports from southern Iraq even increased in July. As a result, it is likely that Opec production has slightly exceeded the previous month's level, though the effect on prices is neutralised by an increase in demand that is partly due to seasonal factors and partially to cyclical reasons."
Isis Oil Sales
The Islamic State, which reportedly generates $50m (£29m, €37m) a month in oil operations in neighbouring Syria, has expanded its oil business in Iraq to fund its recently declared "caliphate".
Having seized vast swathes of territory across Iraq, the jihadist group has begun selling crude oil and gasoline on the black market to fund its cross-border caliphate.
India Imports
India, a net importer of crude oil, wants to diversify its sources of crude imports further to reduce its dependence on any one region, according to Oil Minister Dharmendra Pradhan.
Earlier in the week, Pradhan told parliament that 61% of India's imported crude oil came from the Middle East and that New Delhi was trying to increase oil imports from South America and Africa.
In particular, the Indian government was tapping nations such as Brazil, Colombia and Venezuela for supplies.