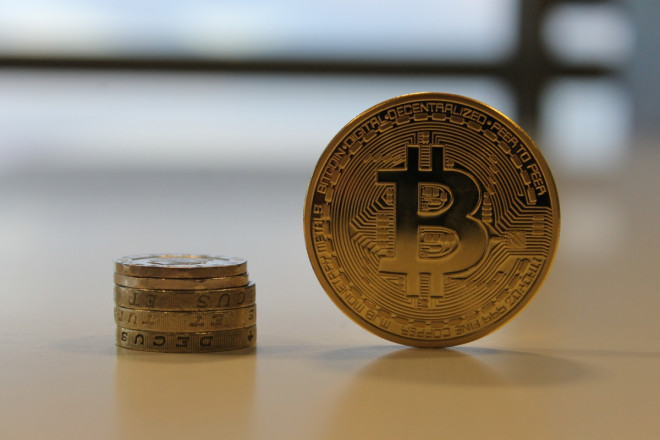 Cryptocurrency markets have capped off a stable week with little fluctuation over the last 24 hours.
Big players bitcoin, litecoin and dogecoin all saw their market cap fall slightly, according to CoinMarketCap.com, but none by more than 2%.
The Icelandic cryptocurrency auroracoin continued to see its value drop, with its market cap falling by almost 15% following yesterday's 8.5% drop.
---
Bitcoin vault backed by Benchmark
---
The bitcoin vault Xapo received $20 million (£12m) following a first round of funding led by venture capital firm Benchmark. Xapo has been described by its founder and chief executive officer, Wences Casares, as "the first bitcoin vault fully protected and insured against hacking and bankruptcy". This fundraising looks likely to cement its position as the most secure place to store bitcoin - something bitcoin owners who got burned by MtGox will be eager to learn.
Benchmark partner Matt Cohler said: "We have been talking to Wences about Bitcoin for quite a long time and we think Xapo offers a unique wallet-with-vault service which is secure offline and online and therefore compelling for institutional as well as retail investors."
Cohler believes that in the future, people will decide upon vaults like Xapo in the same way they choose traditional banks. "You'll want to understand the company's credibility, backing, and solvency," he said.
---
GoCoin to support dogecoin
---

International payment platform GoCoin has announced plans to support dogecoin, joining bitcoin and litecoin on the list of currencies it already accepts. Support from the platform represents a significant milestone reached by the meme-inspired currency.
"We've been carefully prioritising the latest alt-coins, and dogecoin really stands out as a viable currency due, in large part, to the strength of its community," said GoCoin founder and CEO, Steve Beauregard. "By integrating dogecoin into our platform, GoCoin is one step closer to giving merchants the ability to accept any digital currency and increase sales with new shoppers."
Dogecoin is expected to go live on GoCoin within the next few weeks.
---
Tech millionaire to launch bitcoin company on Australian Stock Exchange
---
Russian-born bitcoin entrepreneur and tech millionaire Zhenya Tswetnenko is to make his debut on the Australian Stock Exchange (ASX) with his bitcoin mining and digital currency trading company, digitalBTC. Umbrella company Macro Energy has said that it has already received commitments to raise A$9.1m (£5m) in capital.
Macro Energy said in a statement: "Following completion of the transaction, digitalBTC will be the first ASX-listed company offering exposure to the bitcoin system and will gain advantage from the robust corporate transparency and compliance required by the ASX listing."
Having made his fortune through mobile premium messaging services, Tsvetnenko believes the listing will help advance the way people approach payments and transfers.
"As the bitcoin system matures beyond its initial niche and begins to realise its true disruptive potential, sophisticated service firms will be increasingly required to facilitate the system," he said.
"We believe that sophisticated intermediaries such as digitalBTC can derive significant profit in supporting this emerging growth phase of bitcoin, as it takes its place as a true worldwide currency."