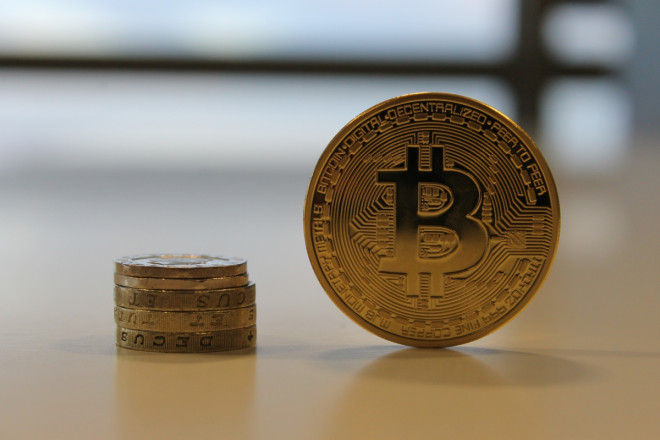 Over the weekend, most cryptocurrencies feel in value by between three and 16%, but the widely-shared losses are still some way short of the heavy falls predicted in the wake of tighter Chinese regulations on bitcoin use.
Brought into place on 31 January - Chinese New Year - the restrictions were expected to prevent financial institutions and payment processing companies from dealing with bitcoin, forcing the value of cryptocurrencies down.
At the time of publication, bitcoin is down 3.5% at $808 (£493) per coin, according to CoinMarketCap.com, while Tokyo-based Mt Gox exchange is offering the currency at $925.
Litecoin is experiencing a similar dip, down 4.6% to $21.82 per coin, while dogecoin is down some 10.6% to $0.0013.
Bucking the trend is Vertcoin; only the 34th most valuable cryptocurrency by market cap, the currency saw gains of 71.8%, with it more than doubling in value in the last four days to $0.73 per coin.
The world's most valuable cryptocurrency, 42Coin, reported heavy losses, down 12.1% to $195,700 per coin, having entered the market at some $800,000 in mid-January; just 1.16 of the 42 coins that will ever exist have been mined so far.
---
US newspaper trials bitcoin web paywall
---
In other cryptocurrency news, the Chicago Sun-Times newspaper held a 24-hour trial on 1 February where visitors to the website were asked to make bitcoin donations to the Taproot Foundation, or tweet about the nonprofit organisation, in order to read articles.
Visitors were asked to donate $0.25, $5, $20, or an amount of their choice to read the website's content; alternatively, agreeing to tweet about Taproot would let them through the paywall.
---
Card for Coin
---
Finally, Card for Coin is a new service which hopes to make buying bitcoin easy for those less familiar with how cryptocurrencies work.
The website helps users set up a bitcoin wallet through partner Coinbase, then accepts Starbucks vouchers in return for bitcoins.
Users simply enter the voucher code and PIN into Card for Coin, and the funds will be transferred to their newly-made wallet as bitcoins; Card for Coin takes a cut of between 30% and 40%, and although transactions below $5 are welcome, anything about $100 must be discussed privately with the website.
Starbucks is not affiliated in any way with Card for Coin, however, and the service hopes to offer bitcoins in exchange for other retailer gift cards in the future.