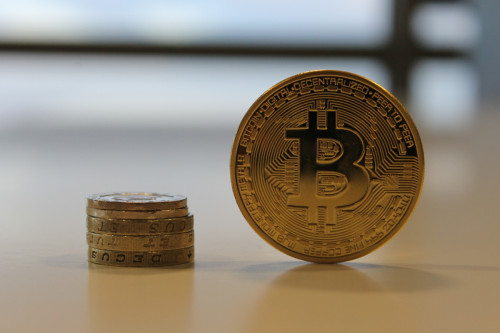 Widespread losses are being felt across the cryptocurrency landscape today, but vertcoin remains the exception to the rule, up more than 200% as its surging growth continues.
The currency has leapt from having a market cap of less than $500,000 (£307,000) on 1 February, to passing the $10 million mark just five days later; in three days the coin has grown in value from $0.73 to $6.19 at the time of publication.
Elsewhere, most cryptocurrencies suffered minor falls between 4 and 5 February, with bitcoin down almost 1% to $831.19, according to CoinMarketCap.com, and litecoin down fractionally to $21.76. One of the biggest losses was felt by ProtoShares, which fell nearly 28% to $12.93.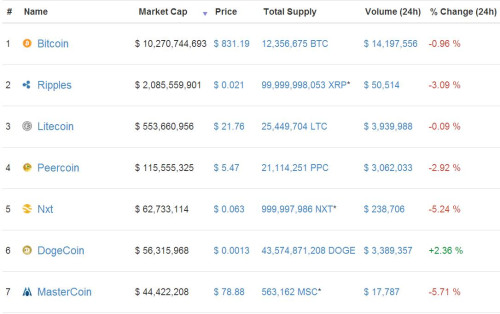 Dogecoin saw a small gain of 2.36% to $0.0013 per coin, as the currency continues to show its worth by being used for good causes. This week the meme-inspired coin raised $10,000 to help sponsor service dogs for children with special needs.
The world's most valuable cryptocurrency, 42 Coin, looks to have overcome its recent downward trend, falling just 0.04% to $184,524 per coin, although it remains to be seen if the currency will gain the widespread appeal of bitcoin and litecoin, given just 1.24 coins have been mined so far.
---
Frustration mounts over Mt Gox transaction delays
---
Tokyo-based Mt Gox, once the world's largest bitcoin exchange, is suffering from multiple complaints by users unable to withdraw funds. Some have taken to the BitcoinTalk forums where they have shared stories of withdrawals taking weeks to arrive in their digital wallets, compounded by vague communication from Mt Gox customer support.
Mt Gox released a statement on 4 February, acknowledging the problem and blaming it on bitcoins being "stuck" mid-transaction, but despite claiming the issues have been solved, users are still complaining.
One user said: "I waited for four months to take out 6 BTC from Mt Gox and when I threatened them with legal action they blocked my account...they are thieves plain and simple."
Another, commenting on the CoinDesk website, alleged the exchange of "insider trading, cashing in on the spread they themselves are creating."
The exchange is being criticised for charging far more for bitcoins than its rivals. At the time of publication, Mt Gox has bitcoin priced at $925, while BitStamp is offering $802.50.
---
Alleged Silk Road operator faces 'kingpin charge'
---
Finally, Ross Ulbricht, the alleged operator of underground online marketplace Silk Road, has been officially charged by US prosecutors. Silk Road let its users buy and sell drugs, firearms and stolen credit cards in return for bitcoin, due to the currency's near-anonymity.
In addition to the charges of drug trafficking, computer hacking and money laundering, prosecutors added the new charge of engaging in a continuing criminal enterprise, something known as the 'kingpin status' and carrying the potential to add 20 years to Ulbricht's sentence, should he be found guilty.