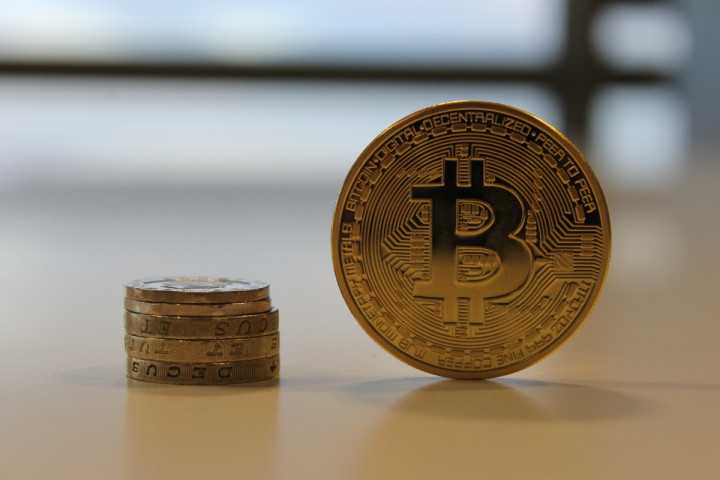 Bitcoin has continued to hug the $585 (£346) price mark, continuing a trend that started at the beginning of this week.
In contrast, the price of dogecoin has continued to slide, dropping by over 10% over the last 24 hours.
Despite having the third highest trading volume, dogecoin is now only the eighth most valuable cryptocurrency with a market capitalisation of just over $15m (£9m).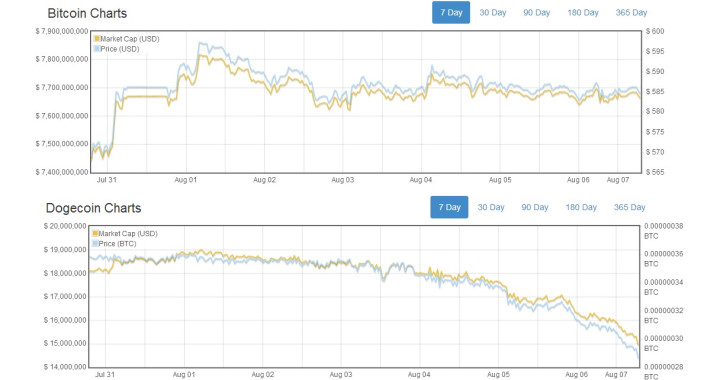 Members of dogecoin online forums have speculated that "Chinese whales" - investors responsible for large pump and dumps - are allowing the price to drop in order to profit from record low prices.
"I just feel like Chinese whales are constantly monitoring the price, slowly letting it drop," said one member going by the name of jb200800 on dogecoin's Reddit forum.
"The market will become so small that it will be easy to corner again with a relatively small amount of capital. Either the price will just go down without any incident or something weird is happening."
---
Bitcoin Foundation demands more information about BitLicense
---
The New York Department of Financial Services (NYDFS) has promised to provide the Bitcoin Foundation with more information about its controversial BitLicense proposal.
The NYDFS has promised to provide the information within 20 days after the foundation demanded more time to comment on the BitLicense proposal.
"The community can help you fit regulatory means to public interest ends if they have access to the risks your study of digital currencies identified," wrote Bitcoin Foundation global policy counsel Jim Harper.
"The department should resist the constraints of administrative procedures developed in the era of postage stamps. We are confident that the community will meet you wherever you announce you will be engaging with them."
---
22% of financial malware attacks target bitcoin
---
Bitcoin is the target of almost a quarter of all financial malware attacks, according to a new report by Kaspersky Lab.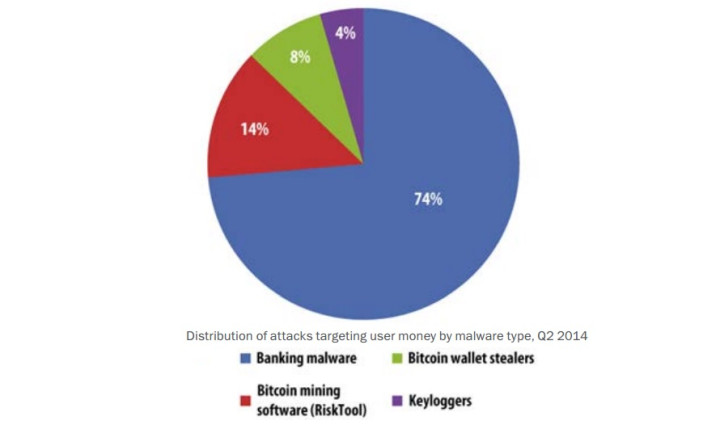 The IT Threat Evolution Q2 2014 report found that 14% of all attacks were accounted for by bitcoin mining malware and 8% by bitcoin wallet theft.
"Fraudsters are also happy to use computing resources to generate cryptocurrency: Bitcoin miners account for 14% of all financial attacks," the report states.
"Criminals also use keyloggers to collect user credentials for online banking and payment systems in another bid to access bank accounts."