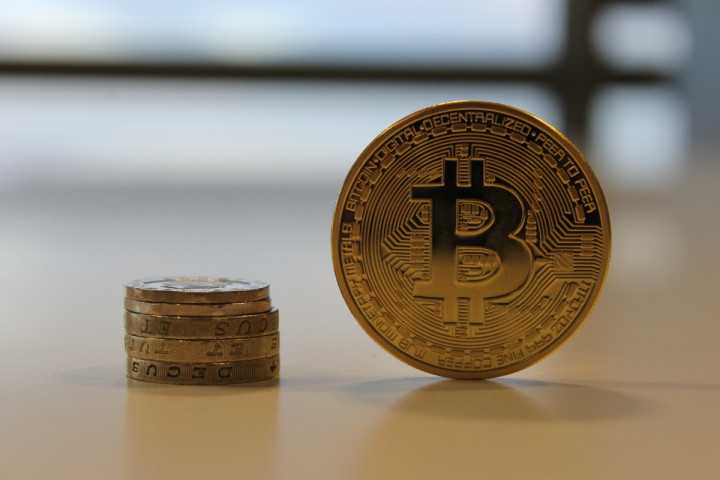 Bitcoin has continued its recent run of stability, shifting by less than 0.1% over the last 24 hours. Litecoin, peercoin and namecoin also remained relatively still since yesterday, though their prices did continue to slide slightly.
Only darkcoin and monero experienced any positive movement amongst the big players, each rising in value by around 6%.
One of the biggest movers across all markets was the recently launched cannabiscoin. The cryptocurrency, which describes itself as "the payment solution for marijuana dispensaries, retailers and merchants", rose by 35% to take its market capitalisation above $100,000 (£60,000).
---
UK government to explore bitcoin
---
The UK Treasury is to carry out a study to assess the risks and opportunities of virtual currencies like bitcoin.
Chancellor George Osborne is to announce plans for the review at the Innovate Finance conference in London today, setting out measures that are intended to make the UK the "global centre of financial innovation".
Osborne will say: "It's only by harnessing innovations in finance, alongside our existing world class knowledge and skills in financial services, that we'll ensure Britain's financial sector continues to meet the diverse needs of business and consumers, here and around the globe, and create the jobs and growth we all want to see in the future."
---
Predicting bitcoin price crashes
---
New research has found that a surge in internet searches for bitcoin can be a good indicator that the digital currency's price is about to crash.
A study by Swiss computer scientists at the Federal Institute of Technology, published in the Journal of the Royal Society, found that online activity and social media attention surrounding bitcoin provided a reflection of its market value.
"The successive price surges in the bitcoin economy are largely due to its growing public attention," the study states.
"Our analysis suggests that the successive waves of growth of the bitcoin economy were driven by corresponding waves of new users from public circles gradually opening to the currency."
---
Dogecoin payments through bitcoin merchants
---
A new service has launched that allows payments of alternate cryptocurrencies anywhere that bitcoin is accepted.
CoinGateway automatically converts dogecoin, litecoin and cloakcoin into bitcoin for sites that accept it, like Dell.com, Overstock.com and Namecheap.com.
"CoinGateway hopes to emerge as the industry leader in creating that missing bridge between alternate cryptocurrencies and bitcoin itself," the company said in a statement.