Cryptocurrency Round-Up: Western Union Vs. Bitcoin Community, and Bill Nye's BTC Watch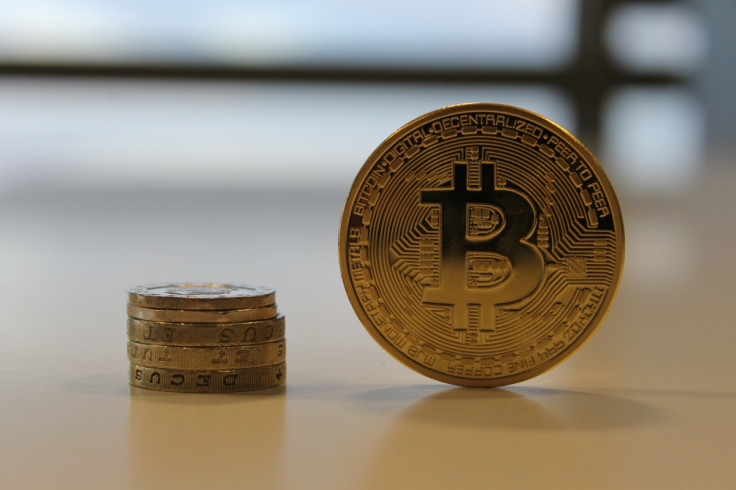 Bitcoin has continued its resurgence with a further 5% increase in value since yesterday to take its price back up towards $400.
Litecoin, dogecoin, peercoin, darkcoin and namecoin have seen more modest gains of between 1% and 4% over the last 24 hours.
The biggest mover across all markets was guarany. The "original brazilian cryptocurrency" surged by 65% to take its market capitalisation above $80,000.
---
Bill Nye's Bitcoin watch
---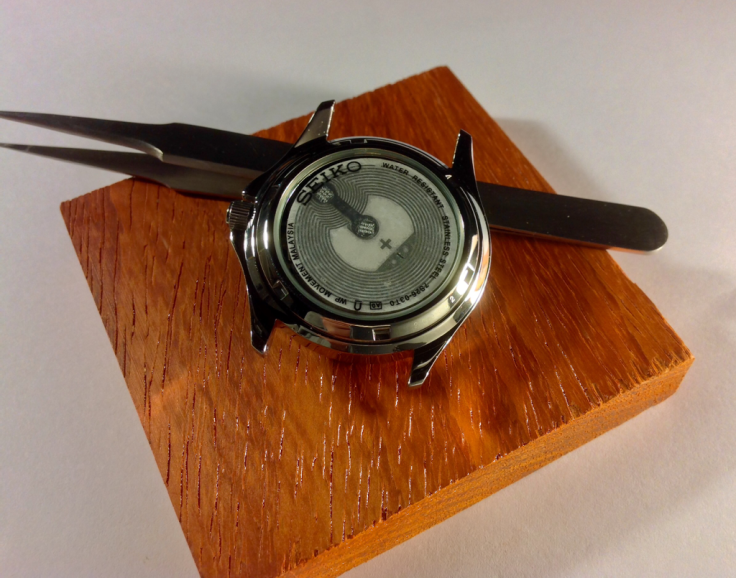 The BTC watch
Essofluffy
Just a few weeks after Bill Nye 'The Science Guy' said that he wanted to have bitcoin in his analog watch, a cryptocurrency enthusiast has adapted a watch to do just that.
The Seiko watch was modified with a near-field communications (NFC) chip that can be scanned with a phone in order to facilitate bitcoin transactions between wallets.
"A few weeks ago Bill Nye said he wanted bitcoin in his analog watch and that's exactly what I did," Reddit user Essofluffy said. "The NFC tag contains an address for the private key within. It can be scanned by any phone with an NFC reader."
---
Western Union vs. bitcoin community
---
Western Union has been attempting to quash a parody advert that depicts bitcoin as a superior money transfer method.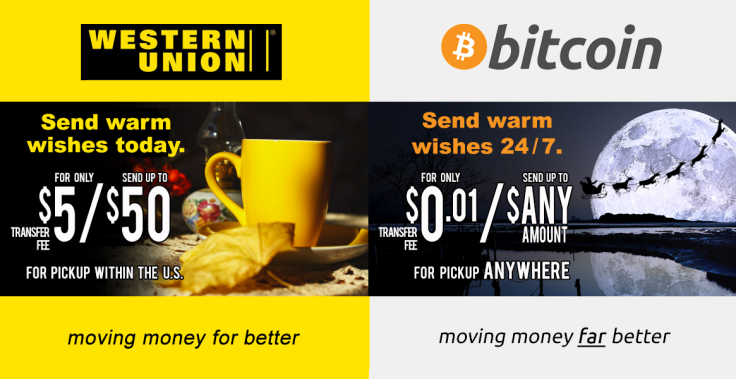 One Facebook user had the advert removed by moderators on the social media platform as a result of copyright infringement claims.
However such actions have been dismissed widely, with a consensus amongst the cryptocurrency community that the advert fits into the category of parody and therefore any copyright claims are unfounded.
© Copyright IBTimes 2023. All rights reserved.