Blockchain watchers and cryptocurrency enthusiasts reacted today to Bank of England Governor Mark Carney's comments about the need to regulate cryptocoin markets.
In a speech to the Scottish Economics Conference at Edinburgh University, Carney said that cryptocurrencies like Bitcoin are "failing" because they do not display the necessary money-like properties such as being a medium of exchange or a stable store of value.
The BoE chief said it is time for cryptocurrencies to meet the same level of regulation as the rest of the financial system.
Late last year a torrent of newbie investors, many of them average retail punters, poured money into the cryptospace, hoping to achieve very high returns – only for the price of Bitcoin to plummet in January of this year.
As is often the case with members of the legacy banking system, Carney said it was important not to isolate crypto because its underlying blockchain technology could be useful in re-engineering parts of the current system. A video of Carney's remarks can be watched here.
Jo Torode, a senior financial crime lawyer at Ropes & Gray, said: "The key to successful regulation of cryptocurrencies is to ensure that regulation does not stifle innovation. Appropriate regulation would for the first time offer legal and regulatory protection to individual investors and high street customers seeking to benefit from the opportunities presented by cryptocurrencies, and the underlying blockchain technology.
"This is the next stage in bringing cryptocurrencies and blockchain within the regulatory framework, speeding up the march towards legitimisation of an asset class that, until a few years ago, many law many enforcement agencies, believed had limited legitimate reasons for people to use. The flip side of this is that it will take more time and effort for those agencies to distinguish lawful transactions from those predicated on illegal activity.
"As crytocurrencies become increasingly interlinked with the mainstream financial services industry it is inevitable that certain wrongdoers will seek to use them as a means to hide illicit proceeds in the monetary system. Indeed Europol have estimated that 4% of all criminal proceeds in Europe are currently being laundered through cryptocurrencies - or put it another way $5.5 billion (£4 billion) in illegal money.
"Regulation particularly for money laundering purposes will therefore likely make cryptocurrencies more attractive to certain mainstream and regulated investors looking to fit a new and potentially profitable means of trading within their existing regulatory framework.
"Appropriate and thoughtful regulation will facilitate the better exploration of the opportunities that blockchain - the technology underlying cryptocurrencies - offers to the financial services and technology sectors in London, in particular the thriving London fintech market, particularly post-Brexit."
Baroness Michelle Mone OBE co-founder of EQUI a platform for investment in new, innovative technology companies, has recently taken an interest in cryptocurrencies with the launch of an apartment complex in Dubai which allows buyers to pay for properties with Bitcoin.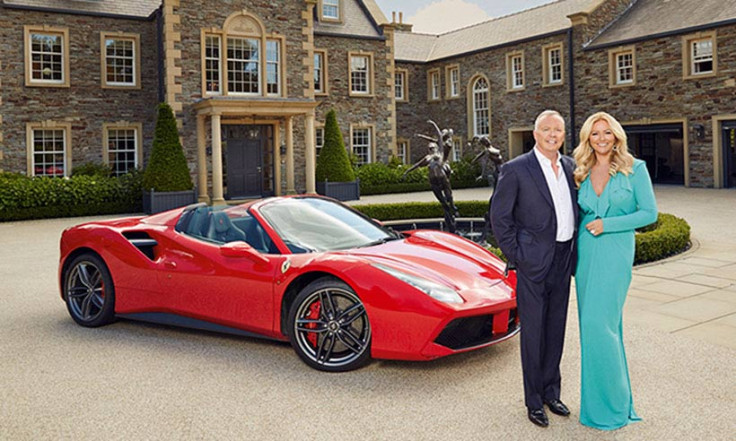 Baroness Mone said: "Cryptocurrency has millions of people invested in it and it's not going away. Mark Carney says that the underlying technology has a place in the future of money. I believe that cryptocurrencies are the future - the first Bitcoin was mined only nine years ago and now the governor of the Bank of English has a speech dedicated to it, just imagine where we'll be in another nine years!
"Mark Carney raises a very important point, that of regulation. The simple fact is we need it. Everybody who believes in cryptocurrencies agrees that we need regulation to move forwards, nobody wants this to be the wild west anymore. With regulation comes stability.
"What is clear that a huge amount of innovation is happening and this new technology is going to change the way we do things. It's not just about digital money. As Mark says, with smart contracts we can create new assets with new mechanisms for payment. With EQUI we are doing just that and changing the way venture capital works. We're giving power back to the people."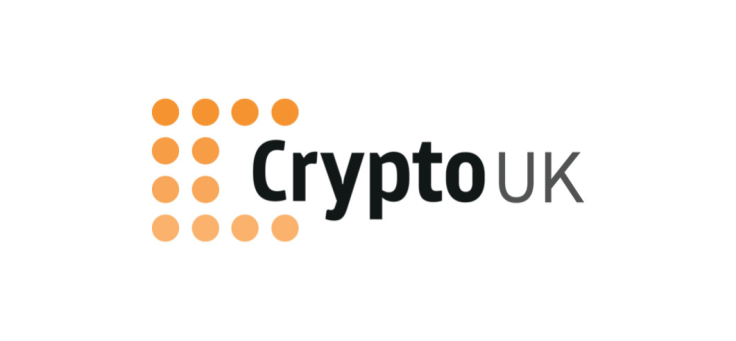 A spokesperson for CryptoUK, the UK's first self-regulatory trade body for the cryptocurrency industry, said: "We support the Governor's principle on the benefit of regulation. This shouldn't be viewed as a crackdown, but an opportunity to establish parameters that protect consumers while encouraging the biggest and best cryptocurrency businesses to make the UK their home.
"It is hugely important that policy makers and the Bank of England do not simply try to retrofit existing financial regulation onto this industry. Instead we need close dialogue with regulators over the coming weeks and months to develop a new framework and seize the opportunities that this sector can offer.
The UK has an exciting opportunity to become a world leader within the crypto economy and to attract new talent, particularly in a post-Brexit climate. Now more than ever is the time to show that our financial markets invite financial innovation through a regulated framework."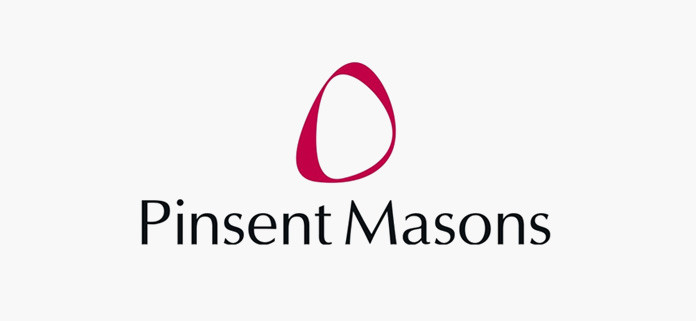 Charlie Clarence-Smith, a lawyer specialising in financial products, payment services and financial technology at international law firm Pinsent Masons, picked on a specific point made by Carney, regarding a central bank digital currency, which he said "shouldn't be a solution in search of a problem or an effort of central bankers to be down with the kids."
Clarence-Smith said: "I entirely agree with this statement. There are too many crypto/tokenised 'solutions' being crow-barred into 'problems' that do not exist. Identify the problem first and then investigate to see if blockchain technology might be a suitable, cost effective solution to solve it. The proof of concept stage is key in determining this, whether the potential use-case is a payment token, utility, or asset token."
David Merry, CEO of cryptocurrency firm Investoo Group said he welcomed the Bank of England chief's comments on blockchain but insisted that there is a market for cryptocurrency despite Carney's scathing analysis.
He said: "The speech was very considered and laid out some interesting research. I welcome Mr Carney's comments on blockchain, it's excellent that he can see value in this technology even if he has serious concerns over the rise of cryptocurrencies.
"It's confusing that he appeared to link cryptocurrency to money laundering and terrorism when the Treasury's report appeared to be in stark contravention to these claims.
"I agree that cryptocurrencies pose no risk to the financial stability of the United Kingdom, however I think that over time as retailers look to adopt them for purchases they will become more prominent. Only a very small proportion of the public in the UK have invested at this time and from recent polling research we know that it's mostly young people who have done so," said Merry.
Joe Pindar, Director of Product Strategy, Gemalto, added: "The Bank of England's calls for regulation should not be seen as an attack on the legitimacy of cryptocurrencies, but rather the next step in a move to accepting the digital payment method. In order for anything in the financial world to be accepted, the market needs to consider it stable, which cryptocurrencies are not at the moment. Just look at the volatility of Bitcoin as the best example.
"Cryptocurrencies are attractive because of their convenience, security and international nature. So it's natural to see interest, but they need rules in place to take the mechanisms to the next level. Bringing in regulation and holding cryptocurrencies to the same standards as the rest of the financial world will calm the market. This will provide the legitimacy the sector craves and lead to more increased, but stable, investment and adoption."