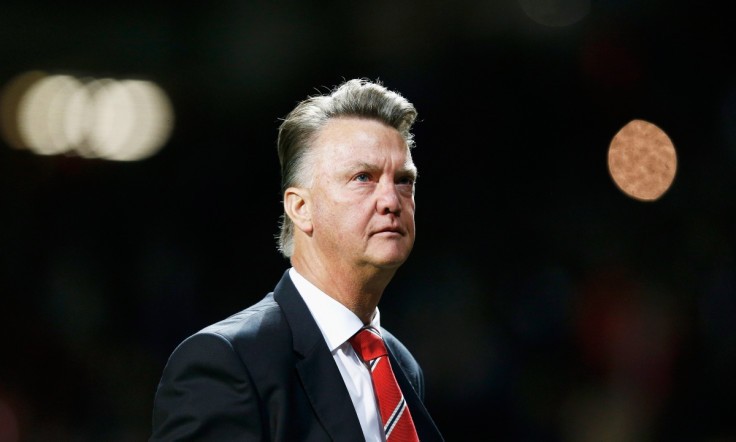 Manchester United manager Louis van Gaal has revealed that he gave suggestions to his players on how they can seal a victory over CSKA Moscow during half-time. The English side had to settle with a 1-1 draw during their trip to Russia in the Champions League clash.
Anthony Martial gave away a penalty after he raised his arm inside the box early in the match. Roman Eremenko's shot was saved by David de Gea, but the rebound helped Seydou Doumbia score the opening goal.
Trailing at the breather, United were hoping to comeback in the second-half and walk away with three points from the game. Martial scored the equaliser in the second-half and United had to settle with only a point against CSKA.
"I just gave my advice to the players about how we could win the game because that's more important than just being angry. A reaction like Martial – yes, it was stupid, but it happens and we are all human beings," Van Gaal said, as quoted by United's official website.
"Angry is not the right word, maybe disappointed because we were playing too slowly in ball possession. We had a lot but you have to create something from that and we didn't create much. That's why I changed the shape and players and I think the second half was a better half and we deserved to draw and maybe also to win."
The former Netherlands boss replaced Bastian Schweinsteiger with Marouane Fellaini at the start of the second-half. United had better possession throughout the match and Van Gaal claimed that his side were "too slow" in moving the ball forward in the first-half.
"I don't think we played too fast though in ball possession, it was too slow in the first half. We improved that in the second half and scored a fantastic goal. We could have won but 'could have' doesn't count in football," the Dutchman explained.
United are second in Group B, after three matches in the Champions League. They have four points and are level on points with third place CSKA. Both clubs trail Wolfsburg by two points.