Cuba lung cancer vaccine headed to US: What is CimaVax and how does it work?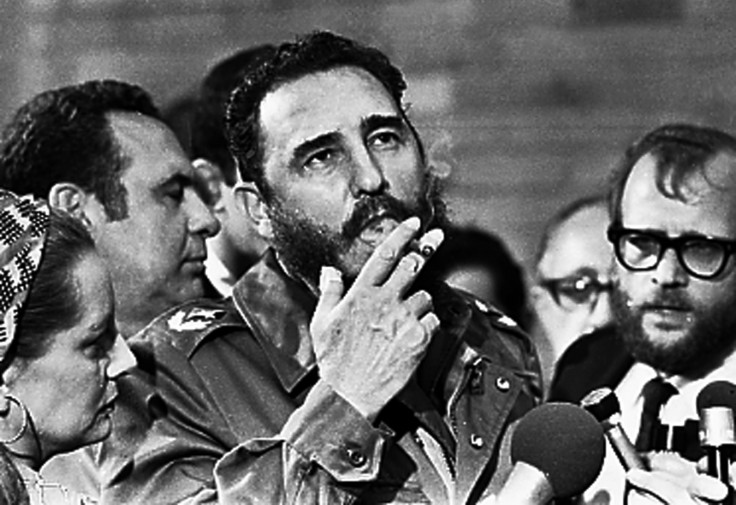 A lung cancer vaccine developed by Cuba is on its way to the US following a trade agreement between the two countries.
CimaVax was developed by Cuban scientists and has been available to patients there since 2011. It costs the equivalent of about $1 (63p) and clinical trials have shown promising results.
Over the five decades of economic sanctions, Fidel and Raul Castro have made biotechnology and medical research a priority – with a focus on preventative medicine. Wired reports that immunologists there have made several huge vaccination breakthroughs, including their own vaccines for meningitis B and hepatitis B.
Last month, New York Governor Andrew Cuomo visited Havana and during the trip, Roswell Park Cancer Institute finalised an agreement with Cuba's Centre for Molecular Immunology to develop a lung cancer vaccine and start trials in the US – where it will undergo FDA approval.
What is CimaVax?
CimaVax is a vaccine treatment for non small cell lung cancer – where malignant (cancer) cells form in the tissues of the lung. The vaccine targets a protein called epidermal growth factor (EGF), which occurs naturally in the body and tells cells to grow and divide by attaching a receptor protein on the cell surface. Some forms of cancer make the body produce too much EGF causing the cells to grow and divide uncontrollably.
The vaccine works by stimulating the immune response to make antibodies that recognise and bind to EGF, stopping it from attaching to the receptors on cancer cells. This means there is no signal telling the cancer cells to grow and divide, slowing its growth.
Clinical trials
A number of trials have shown promising results, with a phase 2 trial from 2008 showing that people with lung cancer who were treated with the vaccine (after completing a course of chemotherapy) lived about four to six months longer than those who did not have it. It also reduced symptoms of the disease like coughing and breathlessness.
People who were under the age of 60 responded best, with their improvement and survival the best. The side effects were also mild, with people reporting chills, fever and feeling sick.
However, the trials currently carried out have been small and a phase 3 trial is currently being carried out in Cuba.
Will it come to the UK?
Not yet. According to Cancer Research UK, trials will start in the US late 2015 or early 2016 and scientists here will look for positive results from these and other studies before it becomes more widely available.
What next?
People in the US and Europe already have treatment options for lung cancer, so scientists at Roswell Park plan to look into the vaccine's potential as a preventative medicine. They also say that because of the way the vaccine works, it could be used to target diseases like prostate, breast, colon and pancreatic cancers.
Thomas Rothstein, a biologist at the Feinstein Institute for Medical Research, told Wired: "Investigators from around the world are trying to crack the nut of cancer. The Cubans are thinking in ways that are novel and clever."
© Copyright IBTimes 2023. All rights reserved.