Lung cancer is now the leading cause of cancer death among women in developed countries, the American Cancer Society has announced.
Releasing its report on World Cancer Day 2015, the charity found that lung cancer has overtaken breast cancer in terms of death rates in women.
Researchers believe this reflects the uptake of smoking in women, which occurred later than was seen in men – lung cancer has been a leading cause of death in men for several decades. Reported in Global Cancer Statistics, findings drew on worldwide estimates of cancer incidents and mortality.
It comes as Cancer Research UK found that half of the UK population can now expect to get cancer at some point in their lives.
The US report also follows a similar study that found lung cancer deaths in European women are expected to overtake breast cancer fatalities later this year.
Researchers found lung cancer deaths in European are expected to rise by 9% between 2009 and 2015 – Poland and the UK were found to have the bleakest outlook.
Lead researcher Carlo La Vecchia, from the University of Milan, said: "UK and Polish women ... have long had much higher lung cancer rates than most other European countries. This is due to the fact that British women started smoking during the Second World War, while in most other EU countries women started after 1968."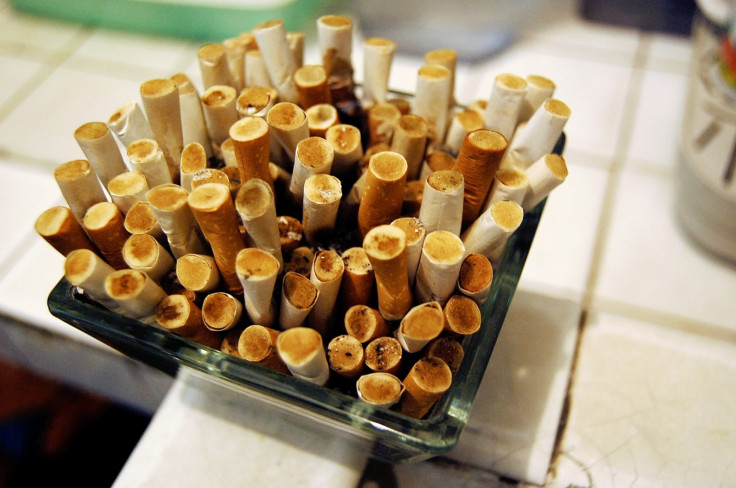 Commenting on the latest US findings, Cancer Research UK spokesman Tom Stansfeld told IBTimes UK he was not surprised at the results.
"We would expect lung cancer death rates in women to mimic those in men and start falling in future, as a response to falling numbers of women smoking. Although smoking rates are falling now in both men and women, there is a time lag before this is reflected in fewer lung cancer cases and deaths. Because smoking rates peaked later in women than in men, lung cancer rates are still rising in women rather than falling."
The number of smokers has started to drop. It is estimated that 19% of the UK population now smokes. Men have always smoked more than women, however the gap has narrowed significantly over the last 50 years. In 1965, 34% of women smoked; in 2010, it was 17%.
With smoking figures falling, Stansfeld said that although they cannot predict that lung cancer deaths will fall in the future, they hope to see a fall "sooner rather than later". He also pointed to the importance of early detection and knowing the symptoms of the disease.
"Surgery can play a big part in treating lung cancer if you catch it early. But spotting it early is quite difficult so the most important thing is to get to know your body and watch out for things like a persistent cough or a coughing up blood, or a change in a cough. The reason why it's so hard to treat, I think, is because it often caught at a late stage, when it's more likely to spread, so the treatment is a lot harder.
"We encourage anyone who notices an unusual or persistent change – either a cough for a few weeks or something different – to go to their GP and have it investigated."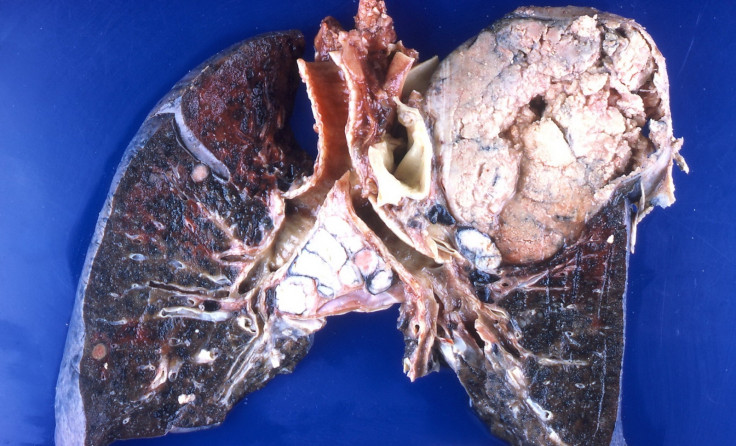 Currently, Cancer Research UK is campaigning to have plain packaged cigarette legislation introduced to the UK. Studies from Australia, where it has already been implemented, have seen a fall in the number of young people taking up smoking.
However, encouraging current smokers to quit is also extremely important, Stansfeld said: "There's no safe way to use tobacco. Even one to four cigarettes a day will result in long-term damage."
A number of studies have shown how it is harder for women to quit smoking than men because they tend to crave nicotine more and use cigarettes as a way of coping with stressful events. Timing of quitting is also important, with a recent report finding that a woman's menstrual cycle plays a role in determining how hard or easy quitting smoking is.
Study author Adrianna Mendrek, from the University of Montreal, said that "taking the menstrual cycle into consideration could help women to stop smoking".
However, until there is further evidence, Stansfeld said taking advantage of current services is the best option: "Quitting smoking is hard. Smoking is addictive so stopping can be very difficult. Your best way to successfully quit is to get help to quit. In the UK we recommend smokers use stop smoking services provided by the NHS."