Havana's annual cigar festival attracts aficionados from all over the world. Smokers competing to create the longest unbroken ash cradle their H Upmann Sir Winstons seven-inch cigars gently to keep the ash from falling.
A thick cloud of smoke hangs in the air as foreigners and Cubans compete for the coveted title. Last year, the contest was won by Cuban Olivia Terri who managed to accumulate 6.6-inches (16.7 cm) of ash before it crumbled.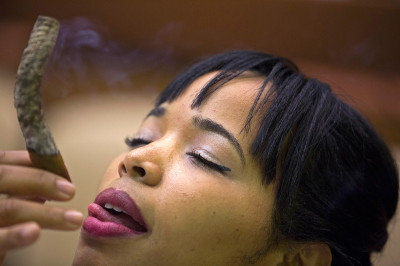 The Festival del Habano takes place against a partial detente between Cuba and the US, allowing more Americans to travel to the island and legally bring back small quantities of the coveted cigars for the first time in decades.
Under the new rules, US travellers are now allowed to bring back up to $100 in combined tobacco and alcohol products, a lot less than the $3,000 to $4,000 that some Canadian, European and Chinese tourists spend on cigars and rum.
American tourists can smoke as many cigars as they like while on the island, and can now return with a few five-packs of Montecristo #4 (sale price: $27.75) or Cohiba Siglo I ($34.50) without violating the cap.
Cuban cigar manufacturers expect to double on-island sales of hand-rolled cigars, known as "habanos," from three million to six million this year.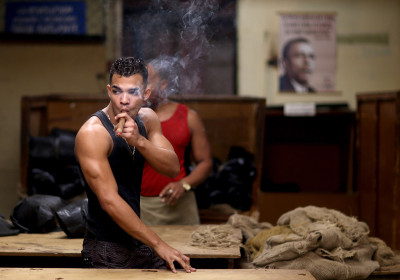 David Savona, Executive Editor of "Cigar Aficionado" magazine, said: "American cigar smokers have been denied the opportunity to legally buy a Cuban cigar for more than 50 years. There's a certain built up desire to try a Cuban cigar for cigar smokers and I think even non-cigar smokers alike. People want to reach out and try a Cuban – who maybe haven't had a cigar before just because it's the forbidden fruit and they'll want to give it a shot."
"Cuba's the birthplace of cigars. When you think about Cuba, you can't help but think about cigars. The premium cigar industry was born here, they do it very, very well. And when they're at their best, they are absolutely superb. It's a wonderful wonderful product," said Savona.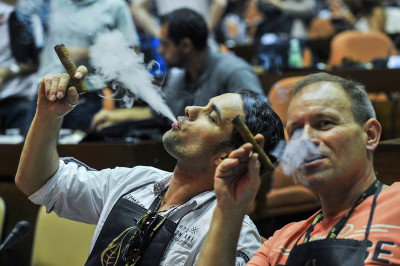 Almost 600,000 visitors travelled to the island from the United States last year, a figure that includes mostly Cuban-Americans on family visits but also tens of thousands of people on legal educational and religious exchanges. The number is expected to rise, though it's still unclear by how much.