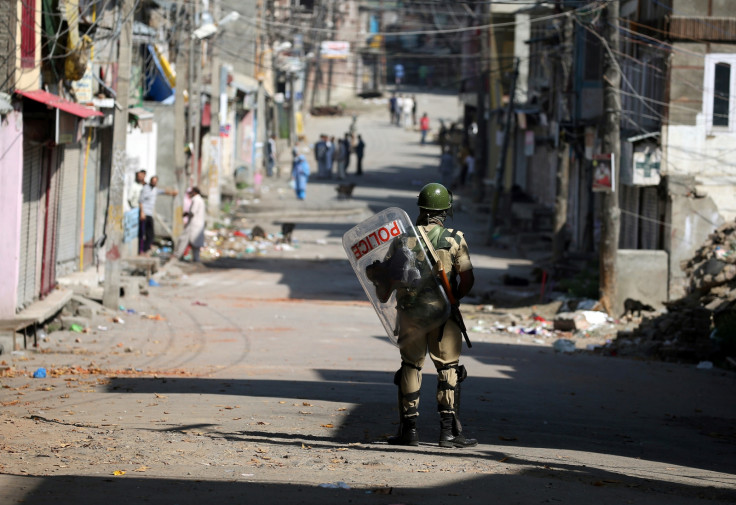 Authorities in Kashmir have again imposed curfew at three places in the Valley. It was lifted from the entire region on Wednesday (31 August) after 53 days since the unrest started on July 9. The reimposition comes after separatists extended their protest shutdown till September 8.
Three areas falling under the control of Nowhatta and M.R.Gunj police stations in Srinagar city along with Baramulla are subjected to the curfew, a senior police official told news agency IANS.
Tension prevailed in the Valley on Wednesday as an 18-year-old boy identified as Danish Ahmad was gunned down in firing by the security forces when a mob pelted stones at a passing group in Rafiabad area of Baramulla district.
According to reports, the mob also set fire to the house of Peoples Democratic Party (PDP) member Nazir Ahmad Laway on the same day in Chawalgam village in Kulgam district.
On Thursday, fresh clashes again erupted in Sopore town of the state, where a mob got engaged with security forces while another set ablaze a three-wheeler in Nawa Kadal area of Srinagar city for disobeying the shutdown called by the separatists.
Meanwhile, the Times of India reported that the central government is planning to send a delegation of prominent Muslim leaders to the state as part of an unofficial peace initiative.
Clashes in Kashmir erupted soon after the killing of a Hizbul Mujhaideen commander Burhan Wani on 8 July. The ongoing unrest — believed to be the longest since militancy erupted in the Valley in 1989 — has claimed the lives of at least 70 people and injured around 11,000 others in the last 55 days.