At least 13 Indians have been tested positive with the Zika virus in Singapore, the Indian foreign ministry confirmed on Thursday (1 September).
"According to our mission in Singapore 13 Indian nationals have tested positive for Zika in Singapore," Vikas Swarup, spokesman for the Ministry of External Affairs of India, was quoted as saying.
Singapore announced the first locally contracted case of the mosquito-borne disease on Saturday and it is believed that the foreign construction workers are the ones who have been affected most since the outbreak. Till Monday, the city-state had identified around 56 cases of Zika-infected people, of which three dozen were foreign workers on a property development site, where they worked and stayed with over 450 others, Reuters reported.
Interestingly, the government of Singapore has refused to disclose whether the recent cases include any foreign national worker although the toll reached 115 by late Tuesday.
The Indian High Commission had also requested Singapore government to inform if any of its citizens were among those recently diagnosed with the Zika virus, but had yet to hear back.
Meanwhile, on Thursday, China's foreign ministry has confirmed that 21 Chinese citizens in the island nation are confirmed to have been infected with Zika. However, the foreign ministry has said that the health situation was not serious and that some of them have already recovered.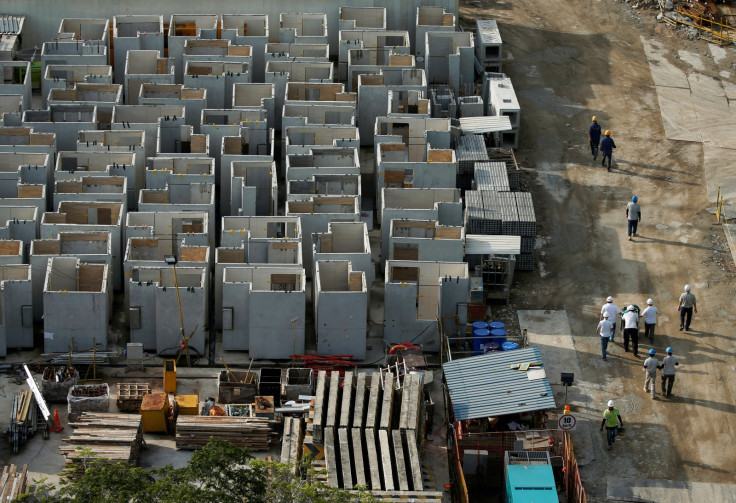 According to reports, around six Bangladeshi nationals have also been affected by the mosquito-borne disease in Singapore.
"We have been informed yesterday by MOH (the Ministry of Health) that of those tested positive, as of 12 noon on 30 August, 6 are Bangladeshi nationals," Reuters quoted Mahbub Uz Zaman, High Commissioner of Bangladesh to Singapore, as saying.
"We have also been informed that the patients are presented with mild symptoms and have either recovered or recovering. We are in touch with the Ministry of Health in this regard," Uz Zaman added.