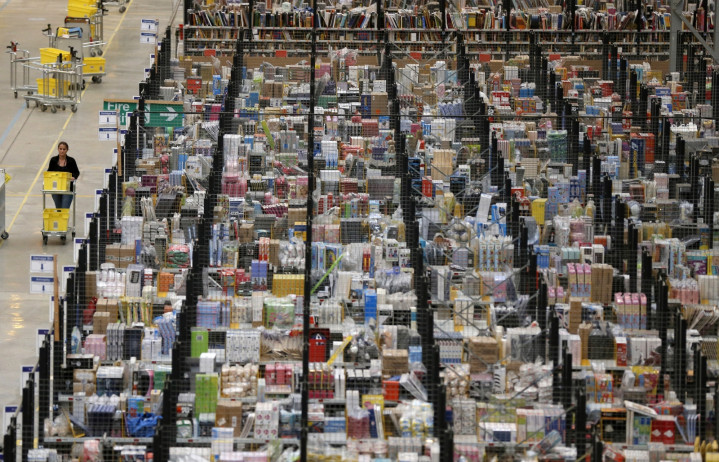 More than 10 million people in the UK have waited until Cyber Monday to begin their Christmas shopping online, according to the Royal Mail.
The postal service found that 22% of online shoppers have held off until December and one in five (19%) respondents said they started their present buying in the summer.
The study also found that 7% of people started their Christmas shopping in the Boxing Day sales last year.
"Online shopping continues to grow and people are buying their Christmas presents earlier to take some of the stress out of their Christmas shopping or to spread the cost," said Nick Landon, managing director of Royal Mail Parcels.
"Royal Mail has also been preparing for the busy festive period and has opened a dedicated network of ten parcel sort centres to handle the additional volume we experience every Christmas.
"As we do every year we're asking people to help our postmen and women spread the busy festive workload by buying their gifts online as soon as they can, and to post their cards before the latest recommended posting dates."
The figures come after separate research from software firm Sage found that online spending in the UK over the weekend was expected to approach £1.5bn ($2.3bn, €1.8bn).
Sage predicted that online retailers will take just over £600m in 24 hours on Cyber Monday as website visits hit 125 million.
The firm's data highlights 12pm (noon) as the busiest time of Cyber Monday, as it has been for the past two years.
"With just four weeks until Christmas, Cyber Monday is traditionally the day when consumers rush online to do their festive shopping," said Simon Black, CEO at Sage Pay.
"With record online spending predicted for Christmas 2014, including Cyber Monday, it's never been more important for small businesses to be online.
"Preparation should start with making sure your website and payments systems are optimised for the high volumes of traffic experienced on Cyber Monday."
Follow IBTimes UK's live blog for Cyber Monday deals and news.