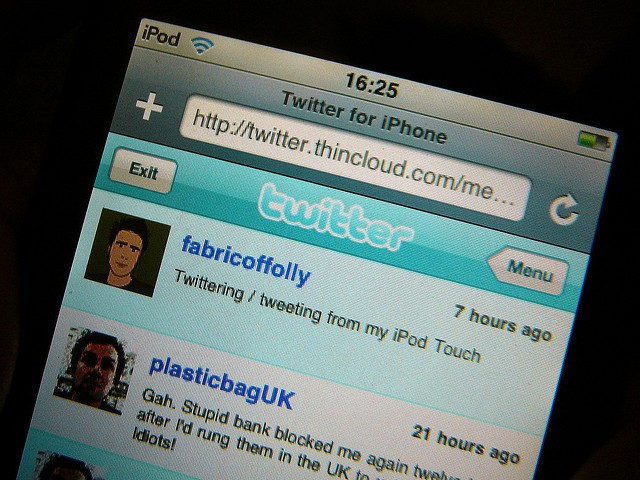 Mimicking the "careless talk costs lives" slogan of the Second World War, the MOD has issued a fresh updated version of the slogan to members of its armed services warning, "careless tweets cost lives."
The warning has been issued in both written and video formats, with the MOD having since posted the videos on YouTube. The new campaign aims to dissuade armed forces or security personnel from discussing work related topics on social networks -- Twitter, Facebook etc.
The new slogan was reportedly designed to show servicemen and their families how even the smallest amount of information can reveal facts about the U.K.'s planned operations or military movements.
The videos are intended to show how hostile forces or covert terrorist groups can use seemingly innocent status updates to cause harm in the real-world.
Major General John Lorimer, the Chief of the Defence Staff's spokesman commented on the campaign:
"We want our men and women to embrace the use of sites like Twitter, Facebook, LinkedIn and YouTube but also want them to be aware of the risks that sharing too much information may pose... You don't always know who else is watching in cyberspace."
Spokesmen for the MOD have already confirmed that it intends to post more videos for the campaign, building on the two currently available to create a storyline. The second set of videos are set to be posted to the MOD's "DefenceHeadquarters" channel next month.
The MOD has also revealed its intention to train new recruits to reduce their social-media usage during basic training.
Major General Lorimer went on to clarify that the MOD currently had no intention of outright banning the use of social networking sites amongst its personnel, "We are not here to gag people because we acknowledge the ubiquity and significant benefits that social media offers to people and the MOD... These channels are vital to communicating in a digital age."