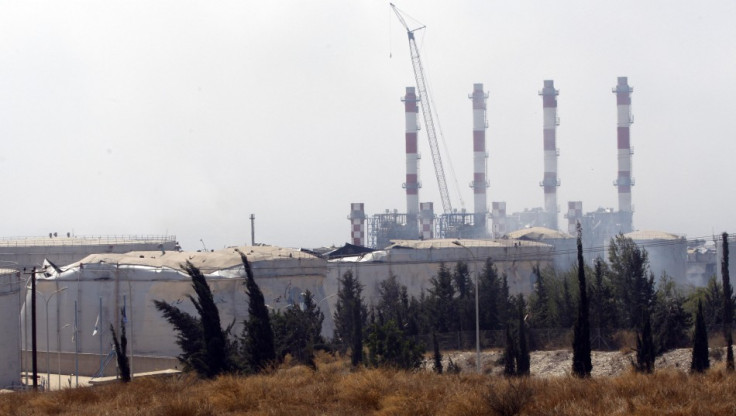 Greece is due to send a team of military experts to Cyprus on Monday to assist local authorities in search operations following a massive explosion at a naval base in Zygi, which has caused an undetermined number of casualties.
According to a statement issued by the Greek Defence Ministry, a C-27 aircraft is scheduled to depart for Cyprus with a team of experts on board after a request by Cypriot authorities.
Greek Defence Minister Panos Beglitis and Greek Health Minister Andreas Loverdos have contacted their Cypriot counterparts, expressing Greece's willingness to offer assistance to deal with the tragedy.
Earlier on Monday, Greek Foreign Minister Stavros Lambrinidis spoke to his Cypriot counterpart over the phone, expressing the Greek government's and peoples' solidarity with Cyprus and many political parties in Greece issued messages of condolence and support to Cyprus.
At least 12 people were killed when a depot at the Evangelos Florakis Naval Base, containing confiscated arms from the Middle East, exploded on Monday, the Defence Ministry said.
President Dimitris Christopfias, who rushed to the site, described the blast as "a catastrophe of biblical proportions' as the explosion even caused damages to homes located in villages that are near the base.
Two Cyprus navy sailors, two soldiers and five fire-fighters are said to be amongst the victims.
State broadcaster CyBC said 59 people had also been injured, including two who were seriously hurt but whose lives were not in danger.
President Christofias said: 'We were devastated by this event, not so much by the material damage, but by the loss of human lives and the injury of many of our compatriots,'
Hours after the blast, white smoke continued to billow from inside the base as a police helicopter flew overhead.
The ship, the Cypriot-flagged Monchegorsk, had been suspected of carrying the gunpowder from Iran to Gaza.
Talking about the explosion, opposition leader Nicos Anastasiades said all 98 containers, which held about 2,000 tons of gunpowder, had exploded.
The concussion wave from the blast also severely damaged the island's main power station, leading to power cuts in several areas, including the southern town of Larnaca.
Authorities appealed to the public to limit their electricity consumption, which has spiked amid a three-day heat wave.
Airport authorities said both Paphos and Larnaca airports will reduce power consumption to the minimum possible and the Agriculture Ministry also urged the public to reduce water consumption as much as possible.