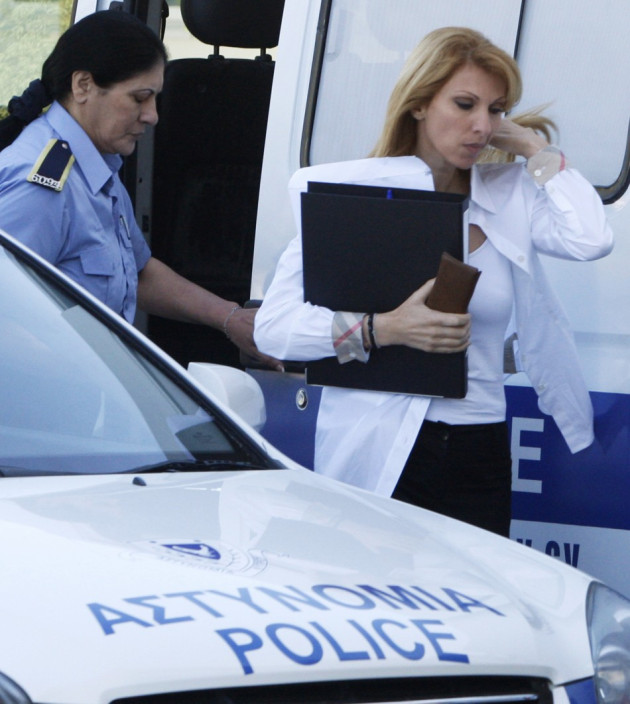 A female TV host has been sentenced to life in prison over the execution-style killing of her former boss, Cyprus media magnate Andy Hadjicostis.
Elena Skordelli, 45, orchestrated the slaying with her brother Tasos Krasopoulis in January 2010 because she had been taken off air and fired by Hadjicostis, 41, Nicosia Assize Court said.
"The motive of [Skordelli and Krasopoulis] was vengeance and to get rid of Andy Hadjicostis so that they could fulfil their plans according to the new order of things that they wanted and had set in motion at any cost," the court said in its 380-page decision.
Skordelli was dismissed from her TV presenter job at Cyprus Sigma TV in 2009. With the help of her brother she allegedly spent millions of euros in a bid to gain a controlling stake in Sigma and secure her return to the media spotlight.
However, Hadjicostis, who owned Sigma TV holding company Dias, stood in her way. Skordelli even consulted a fortune teller over how to sway the media mogul, who owned TV and radio stations on Cyprus, as well as several newspapers.
On 11 January 2010, Hadjicostis was gunned down with a sawn-off shotgun outside his home in the Engomi neighbourhood of Nicosia as he stepped out of his car. At first authorities thought the killing was politically motivated.
However a three-judge bench has now found Skordelli and Krasopoulis guilty of conspiracy to murder and premeditated murder.
According to the court the siblings ordered the hit on Hadjicostis, which was executed by another two men, Andreas Gregoriou and Grigoris Xenofontos.
Gregoriou and Xenofontos have also been handed life sentences. The president of the court, Nicolaos Santis, said their motive was money.
The crime came to light because of the testimony of another defendant Fanos Hadjigeorgiou, who drove the getaway motorcycle on the night of the killing.
Hadjigeorgiou has not been charged and has been placed under a police witness protection program.