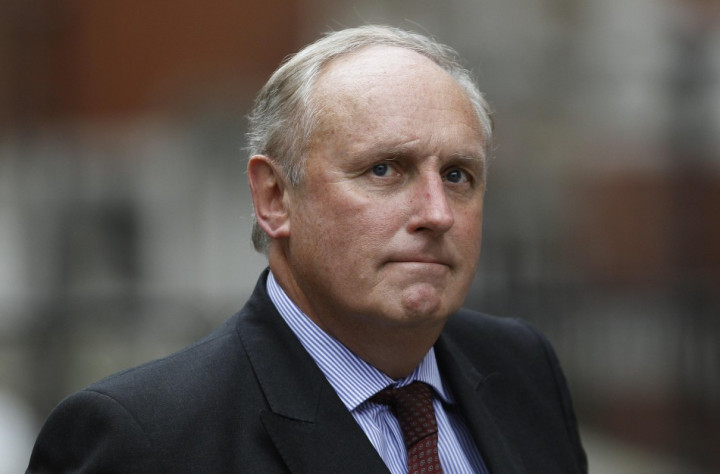 Daily Mail editor Paul Dacre has accused media rival Richard Desmond of being responsible for "very bland" journalism.
Dacre also called Desmond's newspapers "slightly sycophantic" during his appearance at the Leveson Inquiry.
Desmond, who owns Express and Star newspapers as well as OK! magazine and Channel 5, called Dacre a "fat butcher" in his own appearance at the inquiry. He labelled the Daily Mail "Britain's worst enemy".
The pair have a long-running feud.
Leveson was discussing with Dacre how an independent ombudsman could be used to arbitrate on important issues of public-interest journalism.
"By and large Mr Desmond does not produce the kind of journalism - mostly celebrity, bland journalism - that would end up in this court or arbitration model," Dacre said.
He was pressed on his journalists' use of private investigators, after a 2006 Information Commissioner's report showed the Daily Mail topped the list of national news organisations that used them.
Mail journalists frequently used Steve Whittamore, an ex-police officer working as a private investigator, who was jailed in 2005 for illegally accessing and sharing data.
"We didn't believe it was illegal," Dacre said, adding that after it emerged private investigators were acting illegally, he sent emails urging his journalists to make sure any commissioned investigators were working within the law.
In 2007 he imposed an outright ban on the use of private investigators by the paper.
He claimed that the information obtained by private investigators was only to fact-check and substantiate stories, not to speculatively dig out stories.
Dacre also suggested a press card system for accredited journalists, who would lose access to certain press events such as interviews with senior people if they breached regulations.
He stressed, however, that such a system had to be be independent of the state.