A former chief constable of the Greater Manchester Police is urging officers not to weigh in on political matters in the wake of the Damian Green porn fiasco.
Sir Peter Fahy, who served as chief constable in Manchester for nine years between 2008 and 2015, said police officers made a mistake by revealing the information. He said anything not central to the case should not be made public. It is alleged "thousands" of pornographic images were found on Green's computer when it was seized in 2008 under a leaked information investigation.
"If you are attacked in the street and, for instance, happen to be with somebody who is not your wife, it's not really important that that is not revealed by the police and they concentrate on what was the incident," Fahy said on BBC Radio 4's Today programme on Saturday (2 December).
"I think it's very dangerous territory for a police officer to be making judgments about whether a politician is lying or not. That should only happen in a criminal investigation and then, ultimately, is for a court to decide."
Fahy said police interference contradicted the democracy of the United Kingdom. "It's something really central to our democracy that police are not involved in politics. We are fairly unusual in the United Kingdom in that being the case. Police should be extremely careful about making judgements about other people's morality when it's not a matter of crime."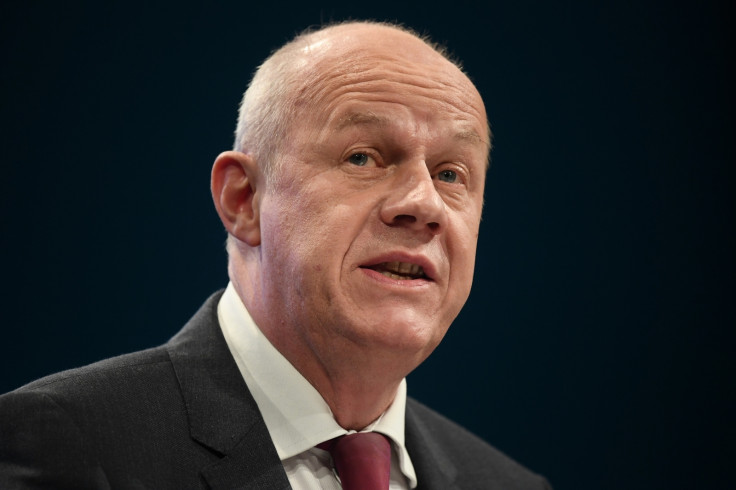 Former Attorney General Dominic Grieve slammed the decision of detectives to make the information public. Speaking on the BBC, Grieve said the police decision to make the information public was "very worrying". "They choose to put material that an ordinary citizen would be prohibited from acquiring under data protection rules into the public domain on their own judgement," Grieve said.
Brexit Secretary David Davis has gone in to bat for Green and warned he will quit if Green is sacked over the allegations.
Former Scotland Yard detective Neil Lewis came forward earlier in December and said Green had "thousands" of legal pornographic images.
Speaking to the BBC, Lewis has said there is "no doubt whatsoever" that it was Green who was viewing the pornography at his computer when he was an opposition immigration spokesperson at the time.
"The computer was in Mr Green's office, on his desk, logged in, his account, his name," Lewis said. "In between browsing pornography, he was sending emails from his account, his personal account, reading documents... it was ridiculous to suggest anybody else could have done it."