Damian Green porn reveal was a 'flagrant breach' of code of conduct
Brexit secretary David Davis has threatened to quit if Green is sacked.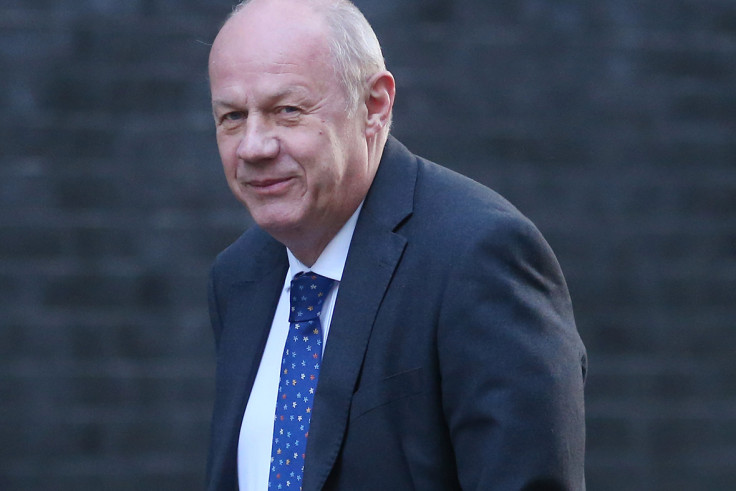 Former Attorney General Dominic Grieve has slammed the decision of detectives to reveal there were "thousands" of pornographic images on Damian Green's computer.
Green, who is the First Secretary of State and effectively Prime Minister Theresa May's deputy, has been under the magnifying glass after it was alleged he had been watching pornography on his office computer. But Grieve has come out in his defence and says the information never should have been made public.
Speaking on the BBC, Grieve said the police decision to make the information public was "very worrying".
"They choose to put material that an ordinary citizen would be prohibited from acquiring under data protection rules into the public domain on their own judgement," Grieve said.
"We give the police powers that other people do not have. They are not and must not be allowed to abuse those powers. If you think something is relevant you do it by proper official means. You do not go freelancing as these two officers have done."
Former Scotland Yard detective Neil Lewis came forward earlier in December and said Green had "thousands" of legal pornographic images.
Speaking to the BBC, Lewis has said there is "no doubt whatsoever" that it was Green who was viewing the pornography at his computer when he was an opposition immigration spokesperson at the time.
Lewis said: "The computer was in Mr Green's office, on his desk, logged in, his account, his name.
"In between browsing pornography, he was sending emails from his account, his personal account, reading documents... it was ridiculous to suggest anybody else could have done it."
Brexit Secretary David Davis has gone in to bat for Green and warned he will quit if Green is sacked over the allegations.
The Evening Standard revealed that a friend of Davis and Green said that "David would find it quite difficult to stay in his job and not resign if Damian was pushed out because of anything related to what happened 10 years ago."
This warning has reportedly been sent to Theresa May, who has sought to defend her deputy amid the row over material on his laptop.