Origin is Dan Brown's fifth novel to feature globe-trotting Harvard professor Robert Langdon in a world familiar to his millions of fans of art, religion, murder and an earth-shattering secret.
The book is published today (3 October) by US giant Doubleday and sees Brown continue his knack for writing plots that are outlandish but could, theoretically, be true.
This habit has seen the New Hampshire author rack up sales of more than 200 million books, led by his 2003 blockbuster The Da Vinci Code.
The plot of Origin begins with computer genius Edmond Kirsch, who has called the world's intelligentsia to the Guggenheim Museum in Bilbao, Spain, to reveal his latest findings to the world.
We do not know what they are but we know that they "boldly contradict almost every established religious doctrine, and do so in a distressingly simple and persuasive manner".
However, a Roman Catholic zealot shoots Kirsch in the head at the beginning of the presentation.
The rest of the book involves Langdon hurtling around Spain, with the Guggenheim's beautiful female director, trying to crack Kirsch's computer password so he can reveal the secret to life, liberty and the pursuit of happiness. While avoiding a host of other murderous religious zealots.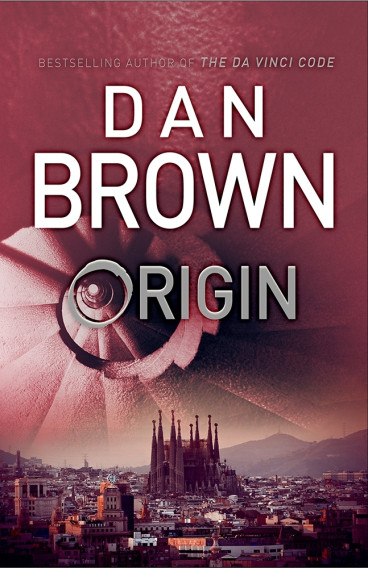 The 53-year-old author plays with the notion that life can be created using the laws of science, removing God from the equation. An idea proposed by a number of leading physicists, notably the American Massachusetts Institute of Technology professor Jeremy England.
Brown's novels have never been enjoyed by critics, and the reception for Origin is no exception.
The Washington Post said: "Brown may not have discovered a secret that threatens humanity's faith, but he has successfully located every cliche in the world."
USA Today was not a fan of the plot: "Unfortunately with Origin, Brown's theory needs more evolution."
While the New York Times added: "As do all of Mr. Brown's works, the new novel does not shy away from the big questions, but rather rushes headlong into them."
But publisher Doubleday is putting its faith in Brown's worldwide fanbase. It has ordered an initial print run of two million copies and has plans to print the book in 42 languages and in several dozen countries.