Daniel Agger Admits He Didn't See Eye to Eye With Liverpool Manager Brendan Rodgers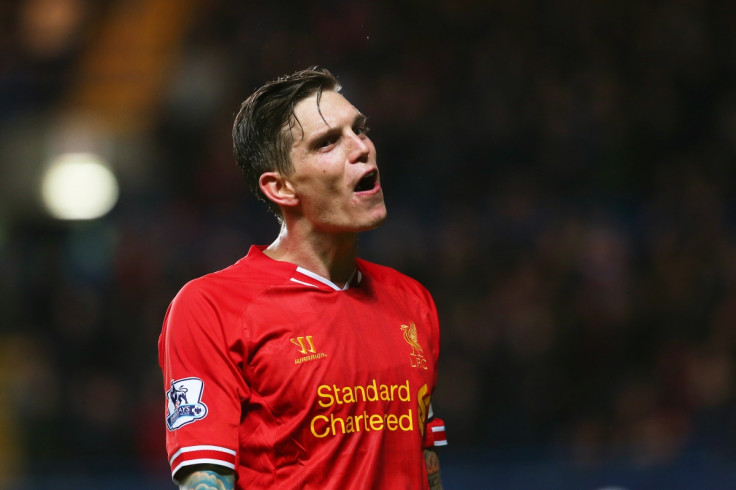 Daniel Agger believes he was able to have played more games for Liverpool last season but failed to see eye to eye on a number of issues with manager Brendan Rodgers.
The Denmark international brought an end to his eight-year career at Anfield to re-join Brondby in August, despite having been pursued by Barcelona for the previous two summers.
Agger insisted he would only leave Merseyside to return to his boyhood club, having failed to convince his manager he was deserving of a role in the first team.
The arrival of Dejan Lovren from Southampton and Rodgers' decision to retain the services of Kolo Toure left Agger with little choice but to move on for a reported £3m after his relationship with the Liverpool manager broke down.
Speaking to Danish outlet bold.dk, Agger said: "I will hopefully be available as much as I can. I was available in many matches last year. Me and the coach did not fully agree on some things, and it is he who decides. I could not [do] anything about it.
"I could only help to win the fights I was in, and we also did almost every time. So I am hoping and hoping that I get to play more games this year."
Agger, 29, saw his final season at Anfield disrupted by injury, which eventually saw him lose his place in the starting XI behind Martin Skrtel and Mamadou Sakho.
The Denmark captain still made 23 appearances for the Reds last term, but recently admitted he was concerned with the manner in which he was so quickly dropped by Rodgers, despite having had a key role to play before fresh fitness concerns struck.
"I had many minor injuries in the completely wrong times and I must realise that it is very difficult to change the team when it wins. I am not frustrated about that. I am because of the way it happened and how it was handled," Agger said.
"We had, for example, won six or seven times in a row with me in the team and then I was away from training for two days leading up to a match against West Ham because I had knee problems."
Despite his issues with Rodgers, Agger left Merseyside with a heavy heart, penning an open letter to supporters thanking them for their support during his time at the club.
In August, he wrote: "I've been honoured to live in this close-knit city and my experiences as a Liverpudlian are unforgettable. I'd finally like to wish the club all the best for this season. I'll be supporting you every step of the way, as will millions of others. You'll Never Walk Alone."
© Copyright IBTimes 2023. All rights reserved.