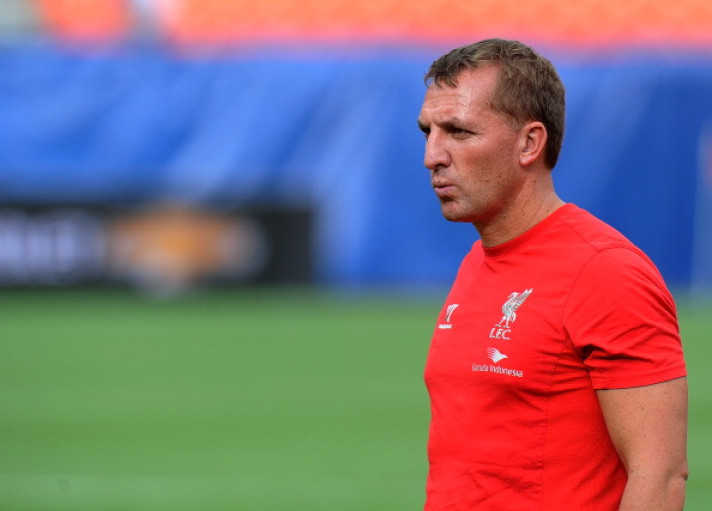 Liverpool manager Brendan Rodgers has said if he finds any youngsters in the youth ranks with Raheem Sterling's talent, they will have a chance to play in the first team this season despite the vast depth of the squad.
The team was bolstered with quality players during the summer, giving Liverpool strength in depth in order to cope with the return of Champions League football.
From defence to attack, new players have been purchased, with Mario Balotelli, Adam Lallana, Rickie Lambert, Lazar Markovic, Emre Can, Dejan Lovren, Javier Manquillo and Alberto Moreno ready to make an impact- while Suso returned to the squad after a season on loan at Almeria.
But Rodgers insists the new arrivals will not diminish the opportunities for the club's youngsters.
"I don't think it's more difficult for young players here now. In fact I think there will never be a greater chance if you have the responsibility and if you have the talent," Rodgers told the Liverpool Echo.
"Young players will never have a better opportunity at any club than at Liverpool. New players coming in here won't stand in their way. If a young player is performing he will play. I will always look to young players."
Nevertheless, the boss has a big reputations for fostering new talent with both Raheem Sterling and Jon Flanagan the most recent cases.
"Yes, the dynamics of the group and the whole club has changed now but that doesn't make the opportunity any less for the young player. There is an opportunity here for a young player if he has that talent base and the determination and the desire," Rodgers said.
"Look at Raheem and what he's achieved since he broke into the side. He's only 19 but is maintaining his place. If other players here have that quality then they will play."
The manager highlighted some of the new arrivals, such as Manquillo and Moreno, are also young and have had chances to prove their worth this season.
"Javier Manquillo is only 20 but after arriving here, he went straight into the team because he showed up so well in training and in the Borussia Dortmund game. He will feature heavily for us this season," Rodgers said.
"It's never about the age for me, it's about the talent and the commitment to playing."