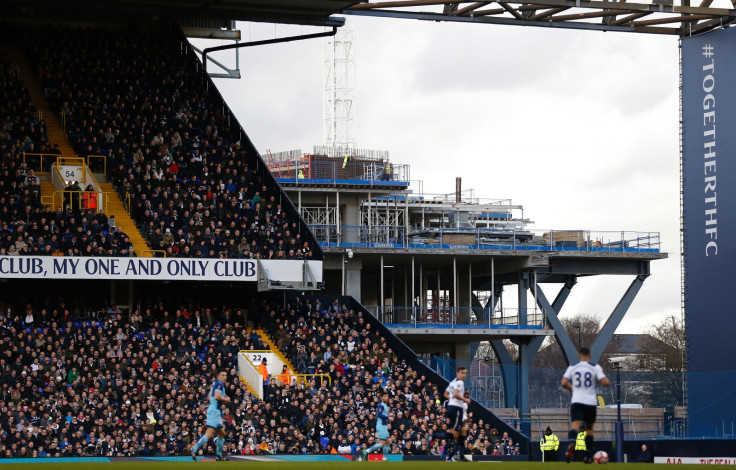 Uncertainty regarding Tottenham Hotspur's location for the 2017-18 season continues to prevail after chairman Daniel Levy admitted that a final decision will only be reached when they have "greater certainty" on the delivery of their new stadium.
Spurs were widely expected to spend one solitary campaign at Wembley while work continues on a new 61,000-seat arena that is being built on the same site as their current ground, although the club have yet to make a firm decision on relocation and initially had until Friday (31 March) to activate their option to play at the national stadium.
Such a move appeared to move one step closer last week, when Tottenham, despite objections, were granted permission by Brent Council to host as many as 27 full-capacity home matches at Wembley next term.
Under previous regulations the FA Cup semi-finalists, who played four Champions League and Europa League matches at the home of English football earlier this season, would have only been able to host five games in front of 90,000 and the rest with a reduced attendance of 51,000.
Providing a new stadium update on Wednesday (29 March) alongside latest financial results that saw the club announce record revenue of £209.8m, Levy said: "We continue to focus on ensuring that the future of the club is protected at all times and therefore, whilst everyone is eager to know if this is our last season at the Lane, we shall only make the decision to decommission our historic White Hart Lane when we have greater certainty on the delivery of the new stadium."
Discussing progress on the Northumberland Development Project more generally, Tottenham claimed that "progress of the construction programme and the delivery timetable for the new stadium and associated public sector infrastructure works" were being closely monitored. Both of those factors are described as "paramount" before any decision regarding the decommissioning of White Hart Lane is reached.
In a meeting between the Tottenham board and Supporters' Trust held last month, Levy admitted that, while all planning was towards playing at Wembley next season, they also had to "plan for all eventualities should any major issues arise". That could involve Mauricio Pochettino's side, currently second in the Premier League, spending one more year at White Hart Lane before moving into their adjacent new home in 2018-19.
It was also revealed that, due to outside factors, the cost of Tottenham's stadium development has doubled in seven years from £400m to an estimated £800m.