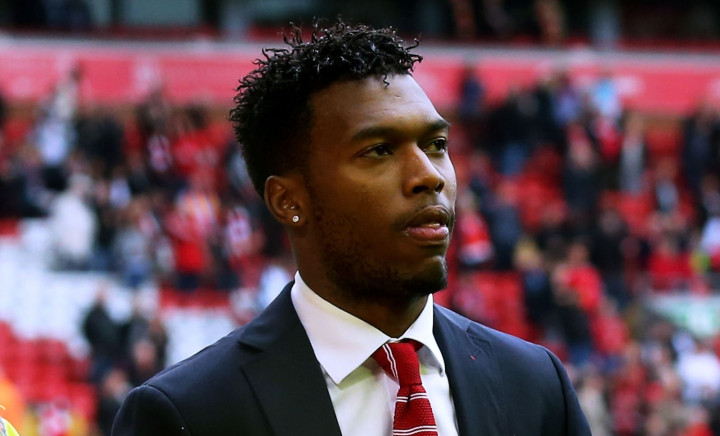 Liverpool striker Daniel Sturridge has committed his future to Anfield with a new contract, the club have confirmed.
Recent reports revealed talks between the former Chelsea striker and the club regarding a new deal, as Liverpool wanted him to reward after an impressive 18 months, with him scoring 36 goals in 52 appearances.
The England international will see his salary rise to £150,000-a-week, making him one of the top earners at the club and almost on par with captain Steven Gerrard, who earns around £170,000-a-week, claimed The Mirror.
And while Rodgers had admitted talks were ongoing, Liverpool have confirmed the agreement via its official website.
"Liverpool Football Club are delighted to announce Daniel Sturridge has signed a new long-term contract," the statement said.
"The 25-year-old has committed his future to the Reds by penning the deal at Melwood today."
Meanwhile, the striker has expressed his delighted about the new deal.
"It feels great. It's a big, big day in my life to commit to this club and to give the club my best years, which are ahead of me," Sturridge said.
"I am thankful for the opportunity and that is the reason I committed my future. Everyone has been great with me, from the fans to the staff to the players, so it was an easy decision. I'm happy with how everything is going."
Having missed the last six Liverpool games due to an injury, Sturridge hopes to return soon to action, saying the best for him and for the club is yet to come.
"There are a lot of things I'm happy with how they've gone so far, but there is a lot to come. I've not shown yet what I can do - what I'm doing is just the start for me," he said.
"I may have had some good games and scored some goals, but literally this is the beginning in terms of what I can show. I don't feel I've shown really what I can do as a footballer. I am looking forward to the hard work, the training, the games and everything - and looking forward to the future.
"We were so close to success last season and it was a bitter pill to take not winning the league, but that's just a taster of what the fans will get - but hopefully this time we'll have the trophies to show for it.
"Everyone is very obsessive in terms of wanting success and being winners. That's what we are - that's the Liverpool way."