Daniel Sturridge unhappy with current playing position at Liverpool
Daniel Sturridge is not keen to play on the wings and wants a regular No 9 role.
Daniel Sturridge has expressed his displeasure at being played out of position by Jurgen Klopp, but insisted that he is willing to do it for the sake of the team. The former Chelsea striker was deployed on the right-wing in his first start of the season during Liverpool's 2-0 loss to Burnley and is unsure about the manager's reason for playing him out of position.
The 26-year-old striker in keen to play in his preferred number nine role, but is currently second choice behind Divock Origi. The German coach has also played Roberto Firmino in the central striker's role making it hard for the England international to nail down a regular place in the squad.
Sturridge has struggled with injury troubles in the last couple of seasons and has not been a regular in the team, which has seen the manager make alternative plans. Klopp has vowed to keep faith in the striker despite his fitness issues, but is unsure if the injuries have had an effect on how he operates compared to earlier.
The English forward, however, has made it clear that he is not happy to play in the wide areas and is keen for the manager to deploy him in his preferred position for the rest of the campaign. Liverpool take on Tottenham in the Premier League on Saturday (27 August), and it will be interesting to see if Klopp heeds Sturridge's words.
"Of course it is more difficult for me to play wide. I'm a centre-forward. In the modern day game you have to try and be flexible but everyone knows my best position," Sturridge said, as quoted by the Guardian.
"Everyone knows where I enjoy playing the most. I'm a player who plays on instinct, and in the middle I have clarity on movements and things that I have been doing for years. I am on autopilot there. You just do things because you are used to doing it. But when you are out wide, you have got to worry about different things. It's just a different way. The way you move, the way you play – it is all different. You can't play the same as you do as a centre-forward.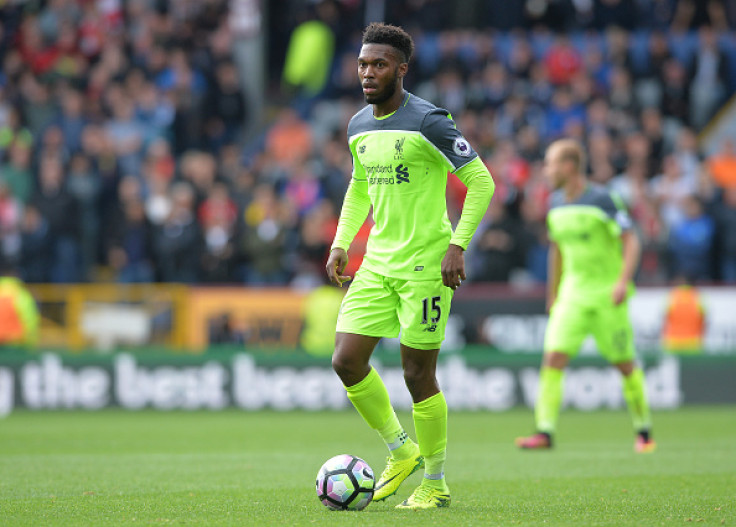 "Well, I have to do a job for the team. That's not saying I am happy to do it. That's saying I have got to do a job for the team. It's a team game. If I am put in that position, I have to play there," the England international added.
The Mirror had credited Arsenal with interest in signing the Reds striker earlier in the summer, and Sturridge's recent comments could reignite their interest as Arsene Wenger is still actively looking to sign a forward before the close of the ongoing summer transfer window.
© Copyright IBTimes 2023. All rights reserved.