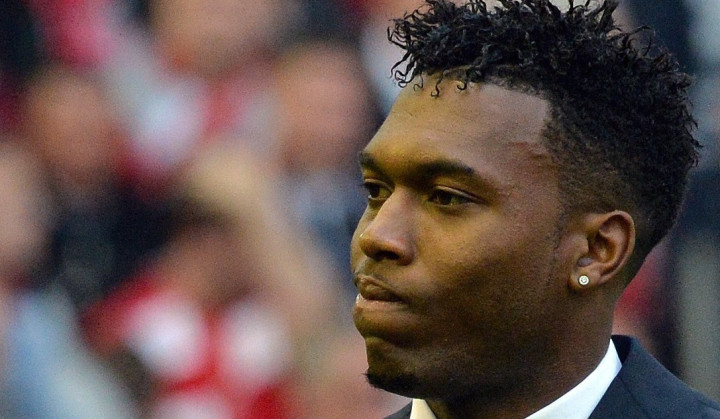 Liverpool legend Mark Lawrenson has expressed disappointment and says his former club will struggle in Daniel Sturridge's absence.
The striker picked up a thigh injury during the training with the national side in September. He recovered from his injury and was set to make a comeback against the Reds' league clash against Queens Park Rangers on Sunday.
However, the England international had a calf strain and is set to be out of action for the next four weeks. Brendan Rodgers has fielded summer signing Mario Balotelli to lead the Merseyside club's attack.
The Italian international has scored only one goal in all competitions. The former Liverpool defender believes Sturridge's absence will help the opponents to "pin the Reds back" in the midfield.
"It is bad, bad, bad news for Liverpool that Daniel Sturridge is facing up to another month on the sidelines. Not so much because the Reds will be without far and away their best striker and one of the top forwards in the Premier League," Lawrenson told the Liverpool Echo.
"But Sturridge's continued absence will have an ongoing effect on the way Brendan Rodgers' side play. Teams will be able to keep on pushing tight on Liverpool's forward line and closing the spaces."
"Opponents will look to pin the Reds back in midfield and that won't give their creative players much room in which to manoeuvre."
"Believe me, there's nothing better as a defender knowing you are playing against forwards who are not going to beat you in a foot race. It helps a defence compact the game and that is going to detract from way Rodgers' likes to set up his teams."
"I can't see the Reds playing both Mario Balotelli and Rickie Lambert up front. It will be one or the other," he added.
Liverpool have a tough set of fixtures lined up in the next one month and the list includes a double-header against Champions League winners Real Madrid and a league clash against Chelsea at Anfield.
Sturridge will miss all the crucial fixtures unless he makes a quick return from injury. Liverpool have struggled in all competitions this season and with the former Chelsea striker still out of action, the Reds could continue their poor start till his return.