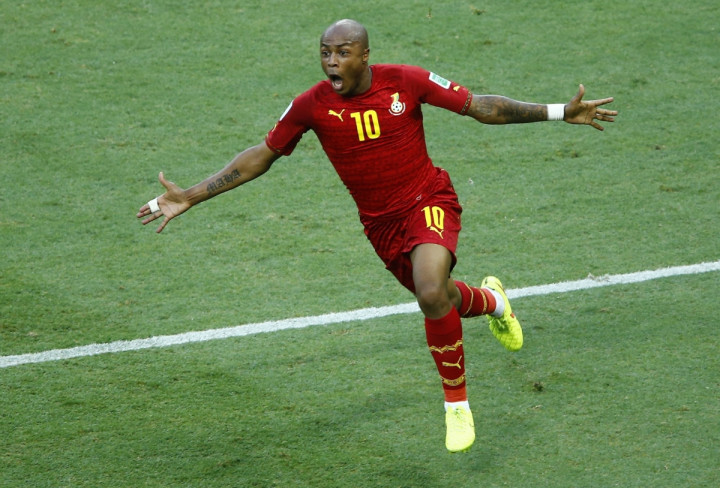 Everton have joined Liverpool in the race for Marseille winger Andre Ayew in January, according to the Daily Mirror.
The forward's contract expires in the summer and he is prepared to run down the deal if the French club refuse to let him leave in January.
The Ghanaian wants a deal worth £50,000 a week, which the French giants are unwilling to meet. However, Ayew is confident that teams in the Premier League, with their revenue and average wage bill, will be willing to afford him.
The forward has made 13 appearances for club and country this season, scoring four goals and assisting one in the process. He will be a good addition to any side, as he brings flair and penetration to their attack, which is a coveted aspect of free-flowing football in the Premier League.
Liverpool want him to cover for Raheen Sterling, who has been playing a lot of games of late and needs a break to last the rest of the season.
Meanwhile, Everton would like to strengthen their attack and bring him as cover for Kevin Mirallas, who has been struggling with injuries since the beginning of the campaign.
In other news, Liverpool's Dejan Lovren has said that the Reds will put in a better performance than the one against Queens Park Rangers to overcome Real Madrid in what has been touted as the most anticipated game of the week.
The Reds have won one and lost one of their previous two group games and need a result from this fixture to make their progress to the knockout stages of the Champions League less complicated.
"We need to improve and play more like a team. We need to show more. At QPR, we should have comfortably seen the game out, but we didn't and that is frustrating," Lovren said.
"We will not play like that against Real Madrid, you can be sure of that.
"We will be better. We cannot play like this because we know what we can expect from Real Madrid.
"Their players, we know who they are, and we will prepare a little bit different.
"I was glad when the QPR game was over because I think one minute more and it would have been 3-3. It's the first time in my career that I was unhappy after the game even though we won, because we didn't play good.
"We knew it would be a difficult game, but I thought we would show a little bit more and that we would be a bit stronger, but we weren't.
"The first half was as bad we've played this season," he concluded.