Danielle Mitterrand dies, aged 87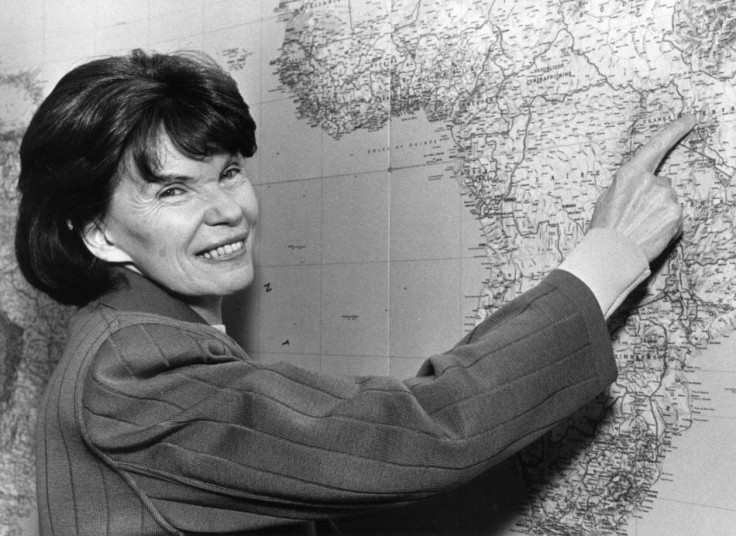 The widow of the former French President Francois Mitterrand and outspoken human rights activist Danielle Mitterand has died overnight, aged 87.
A member of the French Resistance, Madame Mitterand was never content with the potiche (trophy wife) role of a presidential first lady and pursued her human rights causes even after her husband's death in 1996, following a 14-year term in office.
For years, Madame Mitterrand headed France Libertes, a non-profit foundation advocating human rights. For her left-leaning causes, she backed the Kurds, the Tibetans and Cuban leader Fidel Castro, whose friendship caused controversy with the French government. In 1995, she kissed him on the steps of the Elysee Palace, stirring criticism in the country.
Outspoken, widely respected, uncompromising, Madame Mitterand's voice continued to defend the rights of the oppressed, even when she had to face terrible events.
In 1992, after escaping an assassination attempt during a visit to Iraqi Kurdistan with her ally Bernard Kouchner, she said: "I will continue my actions until I die."
Born Danielle Gouze in Verdun, eastern France, the stage of one of the major battles of the First World War, her parents were both committed republicans with strong secular values. She joined the resistance movement when she was only 17 and met Francois, then called "Captain Morland", at the beginning of 1944 while he was on the run from the Gestapo. The couple married on 28 October - after the Liberation - and they had two sons, Jean-Christophe and Gilbert.
After the war, Madame Mitterand was awarded the prestigious Resistance Medal. She accompanied her husband on every political step of his career. In the 1981 presidential election, she presented herself as a woman of the people. There followed 14 years in the public gaze at the top of the French political establishment.
In 1986, she founded France Libertes, a non-governmental organisation, which became increasingly involved in defending human rights and minority rights.
Francois Mitterrand died of cancer in 1996, less than a year after he left the presidency. His widow publicly condoned the second household that her husband had kept. For decades, the late president kept a hidden second family and fathered a daughter out of marriage.
During the late president's funeral in 1996, Madame Mitterrand consoled the illegitimate daughter, Mazarine Pingeot-Mitterrand.
In her memoirs, she wrote: "Francois always loved me passionately. A marriage changes over the years, but love is not lessened by that. It is even so strong that it can be shared."
French politicians across the spectrum paid tribute to Madame Mitterrand on Tuesday morning. The current French President, Nicolas Sarkozy, said she was an "exemplary woman, who pursued the causes she considered just with all her strength until the end".
© Copyright IBTimes 2023. All rights reserved.