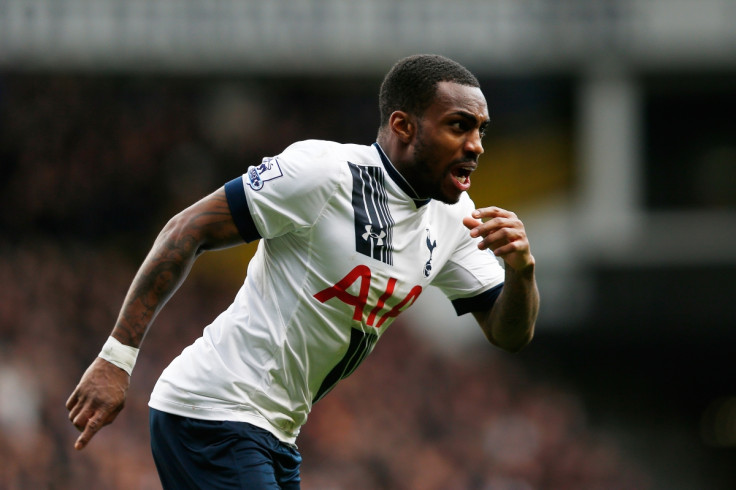 Tottenham Hotspur defender Danny Rose has revealed his teammate Erik Lamela was "disgusted" at the suggestion Spurs might fail to qualify for the Champions League. The north London club are currently second in the Premier League and are chasing their first title since the 1960s.
Mauricio Pochettino's youthful side are well-placed to lift the league crown as the season draws to a close and Rose has admitted his Argentine teammate has lofty ambitions.
"Before the Manchester City game [Spurs' 2-1 win at the Etihad Stadium on 14 February], I was having dinner with Lamela and I was still asking him if he reckoned we can finish top four," the Tottenham defender said. "I've never seen someone look at me with such disgust. He said, 'My friend, we can win the league'."
Rose is keen to keep his feet on the ground but he knows Tottenham are within tantalising distance of causing a huge upset in the Premier League. "I realise the position we are in but I don't want to get too carried away. Games like the one Leicester had [when they beat Norwich 1-0], scoring in the last minute, you never know, it could be a pivotal moment for them," the Tottenham player said.
Rose has been alternating with fellow left-back Ben Davies throughout this season, and he thinks the competition between the pair is healthy for Tottenham. "I'm thankful Ben is here because he has helped me improve and I hope I've helped him improve. Whenever he plays, I see it as a chance to learn from him," he said.
"I watch him and he makes the under-lapping runs so well, the timing of his runs, and it's something I need to improve in my game. I'm sure Kyle [Walker] will be thankful [fellow right-back] Kieran [Trippier] is here too because Kieran is having a great first season. He has managed to chip in with a couple of assists."