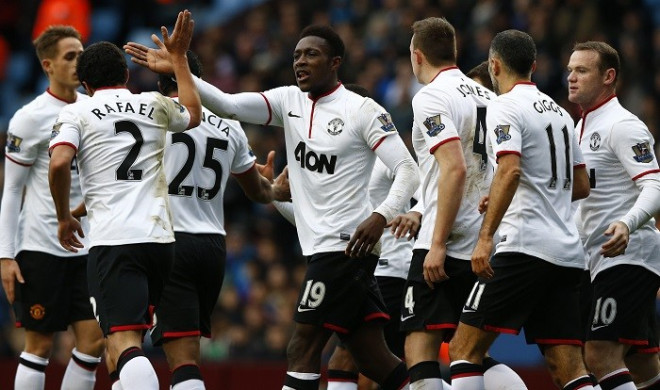 Manchester United striker Danny Welbeck has revealed that he was shocked to hear criticism from David Moyes and has slammed his former manager for not watching him during the training.
The former Everton boss revealed last December the England international was not putting his best efforts in the training sessions, which did not go well with the 23-year-old. Moyes was sacked from his Old Trafford post in April.
Welbeck says that he has always been training hard, which he believes went unnoticed by the former United boss.
"I was pretty surprised to be honest. Before he made that statement, I was doing extra training. Maybe he just didn't see it," Welbeck explained.
"I've grown up at Manchester United and been professional all through my career and I always do extra work. It's born and bred in me to do extra work after training and maybe he wasn't seeing that extra stuff. I was doing extras in the gym and on the pitch," he added.
Welbeck has seen his playing time reduced during the 2013/14 season, where he made only 15 starts in the league. In addition to this, the England striker was played out on the wings, rather than his preferred central role as a striker.
He has been included in Roy Hodgson's 23-man shortlist for the World Cup in Brazil. Welbeck is likely to be given the striker's role and has expressed his frustration for being played out of his natural position.
"It does get frustrating. You want to be playing in a certain position and you're not getting the opportunity to do that. It's the same for everyone - when they are being played out of position, they don't really like it," the England striker said.
"For United, I'm more likely to be left wing of a four-man midfield with only two centre-mids so it's a bit more difficult for me to maybe make those runs to get in and score those goals when I've got to think about my defensive duties as well. Maybe I'm kind of let off the leash a bit more for England than United.
"I'd like to play central. I've been playing on the left for a while and it's got to the time where I want to stake a place up front.
"My goals-per-game ratio is better for England. I'm much more free up front, as there are three in midfield and three up front. That way, there's a bit more defensive cover rather than me being that defensive cover," Welbeck concluded.