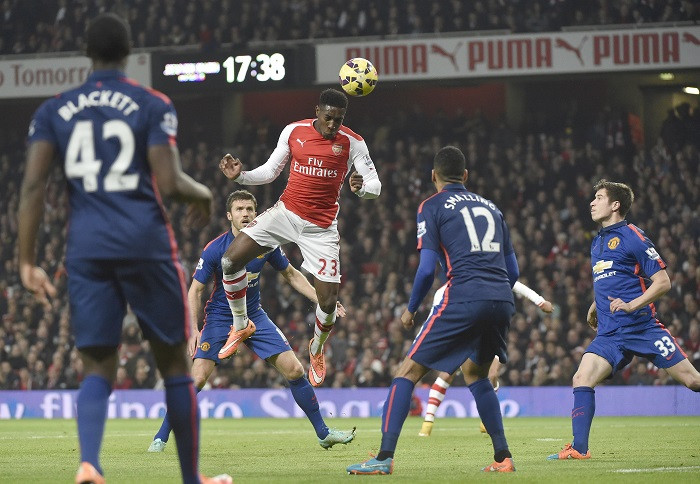 Danny Welbeck believes that his winner against West Bromwich Albion to earn three crucial points for the Gunners can be the start of many to come for the England international.
The former Manchester United man out-jumped everyone to slot a powerful header past Ben Foster, who got his hand to it but was unable to stop the ball from nestling in the net.
This was Welbeck's third goal in the league this season and the striker will be looking to add to his tally in the upcoming games.
Welbeck will face competition from Olivier Giroud, who has returned from injury and started in their game against West Brom. The Frenchman will land a claim for a starting spot in the Arsenal spot where he will ply through the middle, stunting Welbeck to the wings, where he had been deployed previously at United.
The forward praised Santi Cazorla for his insightful pass into the box and is hoping that luck will go his way in the crucial month of December. The Gunners face third placed Southampton on Wednesday, where a win will help them keep the pressure on Manchester United, who are currently two points ahead.
"It was great skill from Santi on the left. Once he got to the byline I knew roughly where he was going to put the ball, so I timed my run and got the right connection on it," Welbeck told www.arsenal.com.
"I've had a couple blocked off the line [in recent games] and it just wasn't going my way, but I've got the goal and I'm just looking forward to scoring more and helping the team to win games.
"It [Giroud's return] gives the manager a good headache and he's got a lot of options going forward. Going into the games, everybody's going to be giving 100 per cent.
"Once they get their opportunity they're going to do the best they can. There's players who were on the bench or weren't even in the squad who can do a very good job for Arsenal," he concluded.