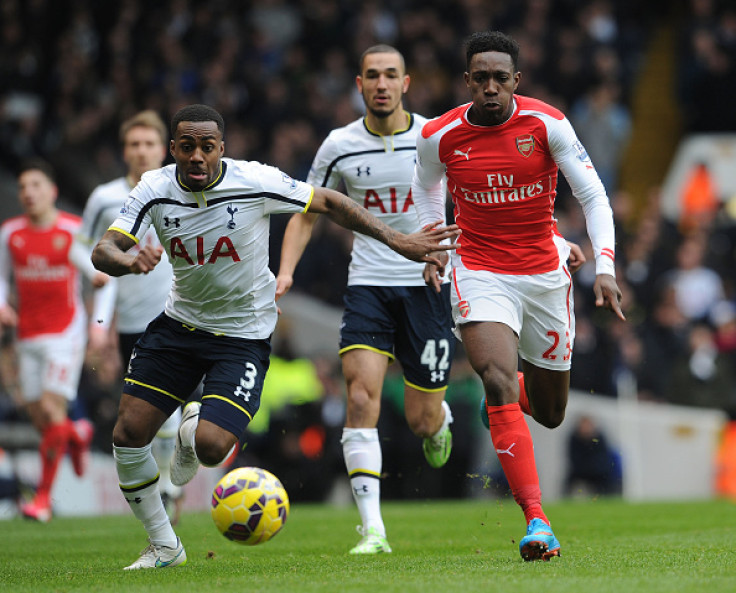 Welbeck has said that Arsenal's loss to Tottenham Hotspur at White Hart Lane was a disastrous occasion for the club and the whole team is disappointed at having failed to hold onto their one goal lead.
The former Manchester United player added that it was a difficult game for him personally, as he was a bit rusty coming back from an injury, which kept him out for over a month.
The Gunners took an early lead against the run of play as Welbeck skinned Danny Rose to pull back a brilliant ball towards Olivier Giroud, whose miss-kick found Mesut Ozil in acres of space to finish. However, the Gunners were too interested in holding on to their lead and offered little going forward, something which Tottenham used to their advantage and ploughed forward at every opportunity.
Ultimately their pressure paid off as Harry Kane scored a brace to give Tottenham a deserved win over their local rivals, taking them a point clear in the race for a top four spot.
"The boys are devastated to lose the game and it's not nice for us to come here and lose the derby. It's a massive game for the whole club, the fans and it's something that we're really disappointed about," Welbeck told Arsenal's website.
"We came here with good confidence and we thought that we could get the three points today. We went ahead, started well and then tailed off towards the end.
"As a team, going forward we didn't do as well as we could have done and they took advantage of that. It was really disappointing and on a personal level it was difficult for me to get back in the swing of things after being out for a few weeks," he added.
The Gunners face Leicester City at home on Tuesday and a win there will keep them in striking distance from a top four spot, which is their ultimate goal this season.