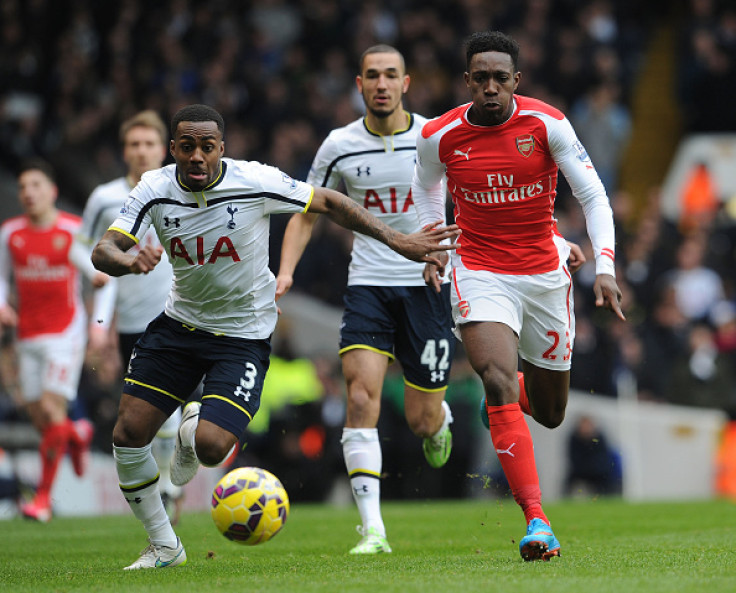 Arsene Wenger has admitted Arsenal suffered a defeat at the hands of Tottenham Hotspur on Saturday because the Gunners were "too focused on defending their goal".
The Emirates club were given an early lead by Mesut Ozil's goal. The Frenchman saw his side maintain their lead till the 56th minute before Harry Kane equalised for his side.
The England striker headed the late winner just four minutes from time as Tottenham came from behind to seal a crucial victory over their arch-rivals in the north London derby at White Hart Lane.
Wenger claims Arsenal's concentration was on stopping Tottenham from equalising and also technical errors led to the defeat to Mauricio Pochettino's side.
"We defended well. We scored early but I think going forward, we didn't produce enough. When we went forward, we always looked dangerous to score but were we too focused to defend our goal? I think so," Wenger told Arsenal's official website.
"I believe that we made too many technical mistakes compared to our usual level, because of Tottenham in the middle of the park. They put us under pressure and we lost some balls we are not used to losing."
The result has seen Tottenham move to the fifth spot in the table with 43 points from 24 games, while Arsenal are one point behind them in the sixth place.
Wenger revealed the defeat has left Arsenal with a huge disappointment and the Gunners need to focus on their remaining fixtures in order to keep their hopes of finishing the season in the top four.
"It leaves us with a big disappointment to swallow first and then to prepare for the next game. We have played two more away games than Spurs, who have played 13 at home and 11 away. We have played 13 away and 11 at home," the Arsenal manager explained.
"It's down to our home form now - we know we can win away from home but it will be a battle until the end. It has been every year with Spurs. We just have to focus on us, because there are many teams fighting to get in there [the top four]."