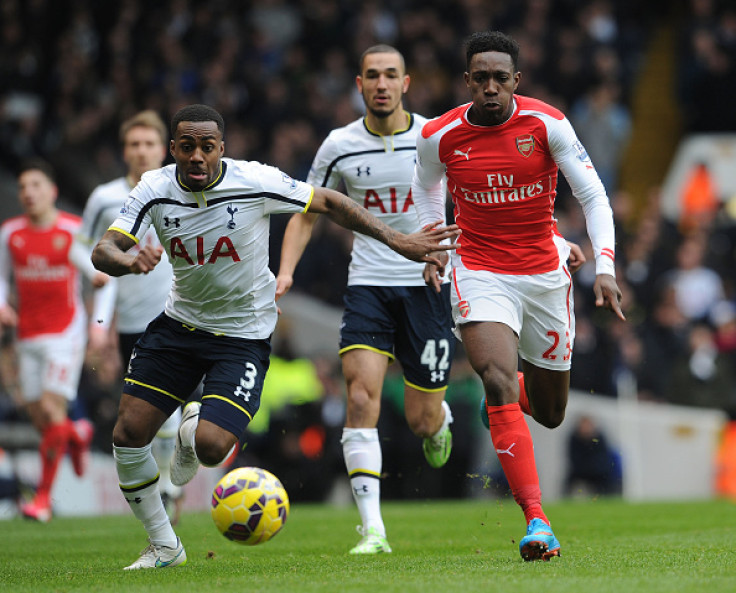 Arsenal striker Danny Welbeck believes that pressing Middlesbrough high up the pitch was the key element behind their 2-0 win over the Championship side in the fifth round of the FA Cup.
The Gunners rode on the back of a brace from Olivier Giroud, who scored twice within three minutes to ensure his side advances to the sixth round of the cup. Welbeck got a brilliant chance to extend the lead, but failed to hit the target as his shot scuffed wide. However, the player is pleased with how his team responded following their loss to Tottenham Hotspur at White Hart Lane last weekend.
The Gunners played differently after the goals and it was only late into injury time when Middlesbrough managed a shot on target, but the header bounced off the post.
"It was a good team performance and I think we had to set up very well. We had to be aware of their counter-attack play and I think we dealt with that pretty well. Obviously to get the two goals and go through to the next round is good," Welbeck told the official team website.
"We knew we had to press them high up the pitch and make sure we did well on their mistakes. Once they let us through a couple of times, we got the two goals and it was pretty much [about] keeping a lot of concentration towards the end of the game. It was a good team performance in the end.
"Oli [Olivier Giroud] got the two goals and is very pleased with that. We could have maybe got a couple more goals had a few passes been played through a bit earlier but we're pleased to be through to the next round," he added.
Arsenal have a few difficult fixtures coming up in the next few days, with a trip to Crystal Palace on the horizon followed by a home game against Monaco in the Champions League lined up. In the FA Cup, the Gunners have been drawn against Manchester United whom they face at Old Trafford in the second weekend in March.