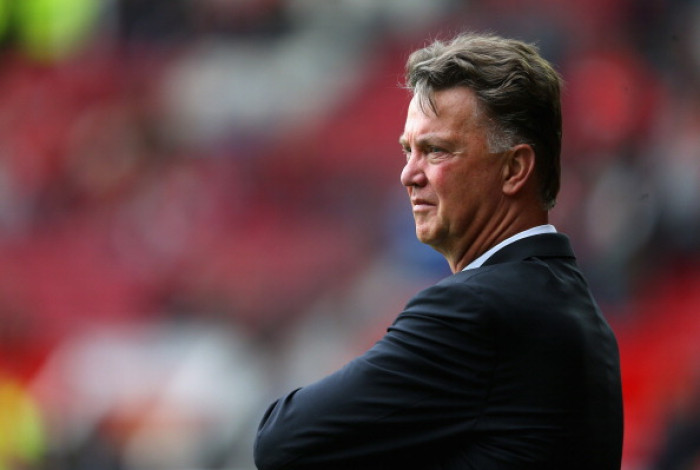 Louis van Gaal has admitted to holding talks with Manchester United striker Danny Welbeck over his future, as speculation mounts that the striker could be leaving Old Trafford.
Reports today have claimed van Gaal will allow Welbeck to leave United as he does not feature in his long-term plans at the club.
Arsenal and Tottenham have been linked with making moves for the 23-year-old England international, who has been at United his whole career and is a boyhood fan of the club.
Speaking to the media ahead of United's Premier League clash against Sunderland on Sunday, van Gaal refused to divulge what he and Ryan Giggs had said to Welbeck.
"I know what I have said to Danny and Danny knows exactly what I said to him," the 63-year-old said.
"I think the media is guessing because they were not in the room when I said that. I don't speak about that. That is private. I assume Danny is not saying about our conversation. In the conversation was also Ryan Giggs and he doesn't say anything either. I think that is the way it should be. I am happy it is this way."
A United source has been quoted saying the club would be willing to let Welbeck leave providing it was to a club that will not challenge the 20-times league champions for a Champions League place.
The manager also answered questions about fans' criticism that the club had not signed enough players this summer, and said they had to be patient and believe in his philosophy following the disappointment of losing to Swansea on Saturday.
"The fans can think like that but it's not easy trying to buy and sell in the football market," he added.
"Two weeks ago I was the king of Manchester and now I am the devil of Manchester. It's the football world and it is especially the media in this football world. I think the fans of Manchester are intelligent. I've already said in all the press conferences that it shall be dififuclt in the first three months, for the players and also for the fans.
"I was not hired to be fired, but to build up a team and that is a process that needs time."
Unveiling new signing Marcos Rojo, van Gaal revealed he had been "enchanted" by the former Sporting Lisbon defender while analysing him ahead of the Netherlands' World Cup clash against Argentina.
"I think Marcos fits in the profile as a left central defender. Also a left wing-back," he said.
United take on Sunderland at the Stadium of Light on Sunday at 4pm.