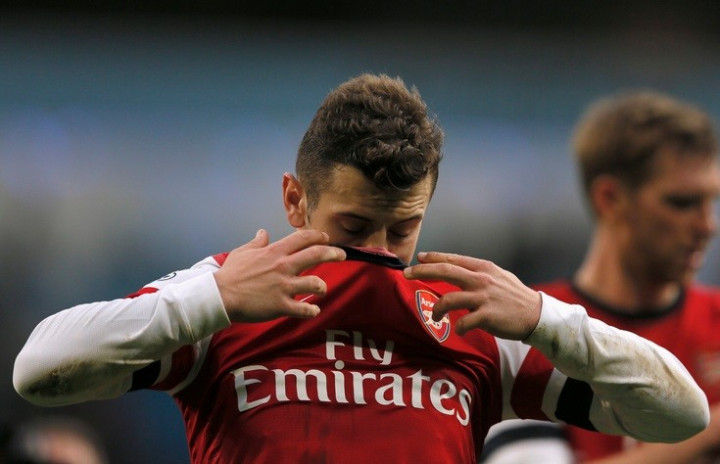 Arsene Wenger claims Jack Wilshere is going through the same situation as Wayne Rooney, with many critics suggesting he has failed to realise his potential as his progress has stalled.
The 22-year-old was once tipped as one of England's most promising talents after making his top-flight debut in 2008, becoming Arsenal's youngest league debutant at 16 years and 256 days.
But after being plagued by a series of injuries during the past two years, many pundits have started to question his real worth.
"Before he was in Calum Chambers' position, then suddenly when you get to 22, the expectation level comes on you," Wenger was quoted by Arsenal official website.
"Wayne Rooney has gone through that, now it goes through Wilshere," he said.
"I believe at the moment he should not respond to it, just focus on his game. If Wilshere can maintain physically to be fit then he will make a huge career.
The Arsenal manager still believes Wilshere can make the impact expected if he stays free from injury and advised the England midfielder to ignore criticism.
"At the moment, I believe he should just focus on that - being fit, present and to improve physically. The rest will come along. I told him the target is for him to have a whole season of being available to play," he said.
"I think he is on target of where he should be. He is not as far as everyone expected him to be from when he was 18. But he's not as far because he was injured, not because he doesn't train seriously.
"He is a guy who when he goes out there, he wants to play, he works hard but he was out for one-and-a-half years."