This week in cybersecurity, notorious hacking group The Dark Overlord opened up about its latest operation against a Hollywood production studio, Line 204. Elsewhere, North Korean hackers were again in the headlines after being accused of stealing secret military blueprints.
In other news, researchers uncovered evidence that a new strain of banking Trojan called "Silence" was attacking financial institutions, and a number of rogue application were found on Google Play.
We know, it's hard to keep up sometimes with so much happening. So, in order to keep you up-to-date, here are some clickable links to the best cybersecurity stories of the week from the IBTimes UK tech desk.
Hacking group The Dark Overlord threatened to leak the internal client data of top Hollywood production studio Line 204,. The seemingly international group provided evidence that it had accessed the firm's customer database and spoke out to IBTimes UK.

Hackers compromised a major database maintained by Hetzner Ltd, one of the largest data centre and web hosting services in South Africa. The Johannesburg-based company later claimed that a key client portal called "konsoleH" had been accessed by cybercriminals.

A fake application was found on the official Google Play Store posing as WhatsApp Business – downloaded up to 5,000 times. The suspicious Android app was published by a developer called Whasp. Business Inc., which had 3 other pieces of software uploaded to the market.

Sensitive and personal information of nearly 50,000 Australians was reportedly left freely exposed online. The breach, which was considered to be the largest since last year's Red Cross data leak, impacted employees of the government and a number of private firms.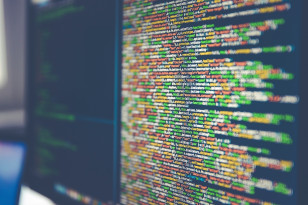 At least 10 financial institutions were hit with a new strain of banking Trojan spread by an alleged Russian-speaking cybercrime group codenamed "Silence".
Analysis released by Kaspersky Lab revealed that the cybercriminals were using tactics similar to another notorious gang widely known as Carbanak.

North Korea was yet again accused of hacking and stealing secret blueprints of South Korean warships and submarines. Hackers reportedly hit Daewoo Shipbuilding and Marine Engineering Co last year and stole around 40,000 documents, including classified military records.
Mobile software found on Google's Play Store, the official application marketplace, contained malware that could infect Android devices and clandestinely mine cryptocurrency. Researchers from Trend Micro said that two malware strains were found in at least three apps.