Facebook says that it has the technology to stop revenge porn from appearing on its social networks – but only if users upload their images to its Messenger service first.
The Silicon Valley giant stressed that it would not store the images but instead use 'fingerprinting' capabilities to tag those sent via its encrypted chat service. From that point on, Facebook claims that no-one else will be able to upload the same snap to its website.
The new scheme, first teased back in April, is currently being tested in Australia – but reports indicate that it will soon be trialled across the UK, US and Canada.
According to Australia's e-Safety commissioner, Julie Inman Grant, social media users who are concerned about unwanted intimate images suddenly appearing on Facebook, or the photo-sharing app Instagram, could choose to voluntarily upload them to the website.
Consumers would use its Messenger service to send the images in question to themselves, she said.
"We see many scenarios where photos or videos were taken consensually at one point, but there was not any sort of consent to send the images or videos more broadly," Inman Grant told ABC.
"[The system] would be like sending yourself your image in email, but obviously this is a much safer, secure end-to-end way of sending the image without sending it through the ether.
"They're not storing the image, they're storing the link and using artificial intelligence and other photo-matching technologies. So if somebody tried to upload that same image, which would have the same digital footprint or hash, it will be prevented from being uploaded."
Currently, the only method of taking down unwanted images or videos – including those of a sexual nature – is to click Facebook's report button. It then goes under human review.
Inman Grant said that the aim of the new scheme would be to "empower people to be able to protect themselves and take action" before unwanted material ends up online.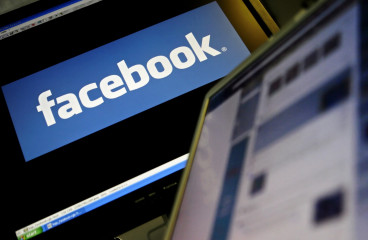 "[Facebook] came to the conclusion as one of the major technology companies in the world that this was the safest way for users to share the digital footprints," she added.
Antigone Davis, Facebook's head of global safety, commented on the plans by saying: "The safety and well-being of the Facebook community is our top priority."
Earlier this year, Davis wrote an official blog post touting the upcoming plans, entitled "Using Technology to Protect Intimate Images and Help Build a Safe Community."
She said the US tech firm planned to use "photo-matching technologies to help thwart further attempts to share the image on Facebook, Messenger and Instagram".
The blog added: "If someone tries to share the image after it's been reported and removed, we will alert them that it violates our policies and that we have stopped their attempt to share it."
One question remains: Would you trust one of the biggest tech firms in the world with your nudes?