A corrupt banking insider working for Barclays, and four other men, have been jailed after helping a gang of Eastern European hackers launder £16m ($21m) via at least 400 fake accounts.
Personal banking manager Nilesh Sheth, 53, played a key role in aiding the clandestine scheme by opening hundreds of the so-called "mule" accounts using fake ID and address documents.
A 37-year-old Moldovan national called Iurie Mereacre spearheaded the money laundering operation from his home in Woodford Green, London.
His three main associates were Iurie Bivol (36), Serghei Bivol (31), and Ryingota Gincota (28), the National Crime Agency said Thursday (2 November). The five men were jailed for a total of 28 years for their roles in the network.
The identities of those in the international cybercrime gang remains unknown, but officials indicated a wider probe with US law enforcement was analysing criminals who use a banking malware known as "Dyre".
Over a three year period, between 2013 and 2016, the group of men in the UK set up and controlled around 400 bank accounts in a conspiracy which involved receiving stolen funds into one account, then dispersing it in smaller amounts to a number of other accounts.
This process would be repeated several times to disguise the source of the money before it was transferred back to cyber criminals in Eastern Europe.
In a search of Sheth's house in Redwoods Close, Buckhurst Hill, NCA officers said they recovered more than £16,000 in cash and nine mobile phones hidden in various places around the house, including under the kitchen sink and tucked behind the sofa cushions.
A number of the phones had been used to communicate with Mereacre and contained text messages sent between the pair, organising secretive meetings and payment.
Prior to the men's arrests on 3 November 2016, the group was seen meeting with Sheth on numerous occasions at the bank, and in public places including restaurants and car parks.
On the day of the arrests, NCA officers recovered multiple mobile phones, financial ledgers, and 70 mule packs from Mereacre's flat. The mule packs contained ID and banking documents, bank cards and security information that enabled the group to access the accounts.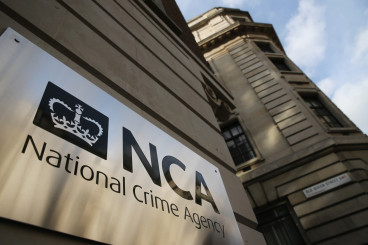 Officers also seized a hand-written step-by-step guide to money laundering, which contained instructions on how to move money to accounts at various banks.
By September 2017, following various hearings, all five men pleaded guilty to their roles in the global conspiracy.
On 2 November 2017, at the Old Bailey in London, Mereacre was sentenced to 10 years in prison whilst his second in command, Iurie Bivol, was sentenced to seven.
The court ruled that Sheth, Gincota and Serghei Bivol should be sentenced to four years, three years and eight months, and three years and five months respectively.
The judge in the case, Christopher Moss QC, described the fraudsers' scam as a "wholesale attack" on the integrity of the UK's banking system, the Daily Mail reported.
Moss said the sentencing decisions were based on the £6.9m investigators were able to trace in evidence. Previously, the NCA revealed that the true figure was significantly higher.
"Sheth abused his position of trust at the bank to knowingly open sham accounts for the network, providing a vital service which enabled them to launder £16m worth of stolen cash," Mike Hulett, head of operations at the NCA's cybercrime unit, said in September this year.
Speaking this week, Hulett said the sentencing was "the culmination of a complex, international investigation into professional money laundering networks here in the UK.
"With the support of the banking industry and law enforcement partners in the UK, the US, Romania and Moldova, we have successfully shut down these networks, causing major disruption to organised cybercriminals who will no longer have access to their stolen profits."
Barclays said: "This is a rare occasion where an individual deliberately exploited our systems."
A spokesperson added: "We have worked with and supported the NCA with this investigation and welcome the outcome of proceedings. Barclays will always support law enforcement in identifying criminal activity and bringing prosecutions."