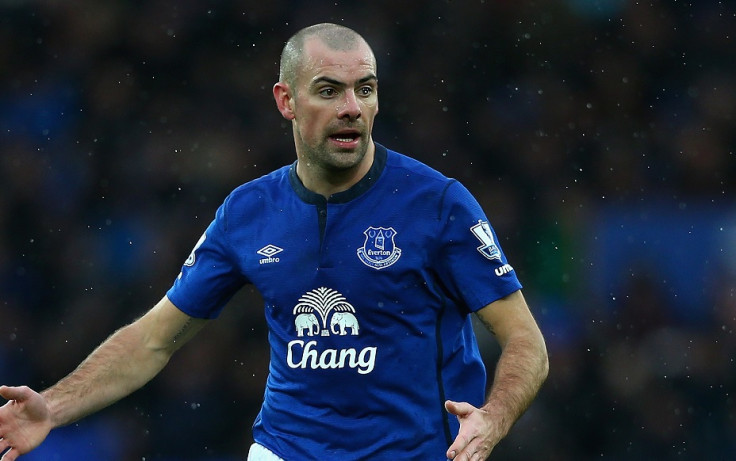 Everton midfielder Darron Gibson has pleaded guilty to colliding with cyclists while drink-driving before fleeing from the scene in his sports car. The 27-year-old former Manchester United player hit three cyclists who had stopped at the roadside to fix a broken chain.
Gibson admitted to driving while over the legal limit for alcohol, driving without due care and attention and failing to stop at the scene of an accident. The court was told that the cyclist directly hit by Gibson's black Nissan Skyline GT-R Nismo suffered from cuts to his legs, elbows and hand and his £4,500 ($6,900) bike was written off. He has been banned from driving for 20 months and handed 200 hours of community work. He will also have to pay £5,895 in fines and prosecution costs.
Following the collision on 16 August, the footballer reportedly drove off at speed before pulling into a petrol station in Bowdon, Cheshire, where he struck a petrol pump. A concerned attendant called the police after Gibson stepped out of the vehicle without shoes on and proceeded to fill his car.
Trafford Magistrates' Court heard that the Republic of Ireland international had been on a night out to celebrate a birthday with teammates. He had consumed lager and vodka on top of the painkillers he was on following a hernia operation.
Speaking to magistrates from the dock, Gibson said: "I'm extremely apologetic. It was completely out of character." His defence said the footballer displayed "remorse, embarrassment, shame and regret" over the incident.