Datum blockchain encrypts hospital records and enables faster processing of emergency cases
Roger Haenni, CEO at Datum, says timely access to information that can be helpful in treating diseases and managing patients' overall health.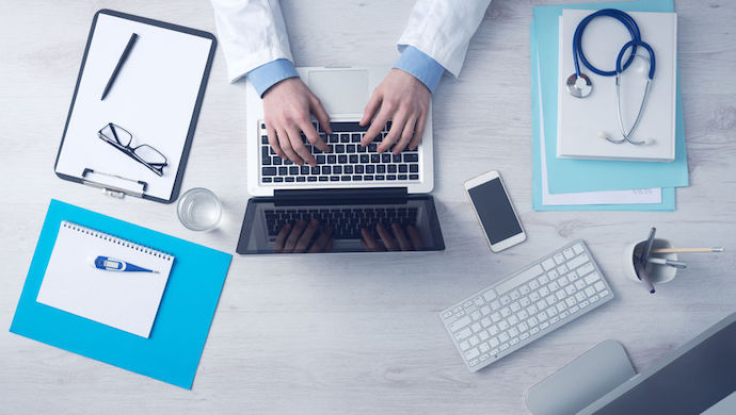 "Health is wealth," so the saying goes. For the healthcare industry, there is perhaps no better way to establish value for all those involved than to ensure fast and timely access to information that can be helpful in treating diseases and managing patients' overall health, says Roger Haenni, CEO and co-founder, at Datum.
Ensuring stakeholder value in the healthcare arena has been a concern for the industry for some time now, with access and transparency of data to help bring about better health outcomes for patients the "holy grail" for healthcare professionals.
One way this can be achieved is by establishing a digital means of storing and managing patient and healthcare records. Today, a number of service providers and startups are offering electronic healthcare records or EHRs as part of their technology offerings – a subset of the emerging "healthtech" industry.
Why is data so important in healthcare?
For doctors and medical providers, this means fast and timely access to medical history and diagnoses, which can help in providing accurate and timely treatment. For insurance providers, this means better management of premiums, as well as timely payments to the healthcare provider. For patients, this means better access to medical care.
HealthIT.gov cites the many benefits of healthcare records, including more efficient patient care, more reliable prescriptions, and better work-life balance for healthcare providers.
And for the bigger picture – being able to process and manage data means the healthcare industry is able to spot emerging trends and perhaps even stop potential large-scale health issues before they even have a big impact.
Storage and management of EHRs is not as simple as it seems. Because of its personal nature, medical records are sensitive, and thus the handling of such data will require much care.
This is why the HIPAA – the Health Insurance Portability and Accountability Act – and other similar laws (and equivalent ones in other jurisdictions) have long been established. Among other provisions, this particular law set the standards for management and storage of medical data, with emphasis on security and ease of access.
What are the risks?
Even with established safeguards and regulations, the risk of security breaches will illustrate that even our most personal of records might not exactly be safe from prying eyes. Even a cursory review of recent news shows that attackers have succeeded in stealing tens of millions of healthcare records.
According to a white paper by Dell, in many cases, data breaches inadvertently happen from within an organisation – a striking 72% of employees are willing to share confidential or regulated information. Not all have malicious intentions, as some are simply trying to do their jobs.
In some cases, employees do not even know they are a security risk – by connecting to unsecure networks, using company-issued devices for personal social networking, using public cloud services to transmit sensitive information, etc.
However, in some cases, employees knowingly steal information for some reason (such as those who have grudges against current or former employers.
Either way, such EHRs and other data are usually sold on the dark web (where the "black market" or "underground" of the web operates), and the value is usually in the very specific and often immutable personal information that can be used for many forms of fraud. A simple example: identity theft; With the richness of information on unredacted EHRs, a perpetrator can easily copy an identity for various nefarious ends.
Such data breaches in the healthcare field cost $6.2bn annually, in the form of forensics, lawsuits, lost revenue, settlement fines, and brand dilution, among others.
Being proactive with the blockchain
Thus, a more proactive method of protecting patient data is necessary for any organisation that manages healthcare data – be it a hospital, insurance provider or other such company.
For instance, we have a client who is keen on deploying their hospital records on the Datum blockchain, thus leveraging on the highly secure, immutable, and lightning-fast nature of our technology.
This comes with a twofold benefit.
Firstly, uploading data on the blockchain will ensure data retention across the decentralised network of nodes. All of this is encrypted using AES256-GCM with 256-bit key size for every 128-bit block, ensuring data integrity.
In addition, the decentralised nature of the blockchain means that there is no single point of failure that might result in data loss.
Secondly, storing data on the blockchain enables an interested party to participate in the data marketplace – this means the ability to provide controlled access to the information to authorised parties, such as insurance providers, and other healthcare providers.
Such access also comes with granularity – meaning, the stakeholder can choose which particular data to share. In addition, the near-instantaneous processing on the decentralised ledger means that insurance companies can gain faster access to the information they need, and with the benefit of healthcare organisations being reassured that the retrieval process is authentic.
Conclusion: With better data management, everyone wins
We have only begun to touch on the potential benefits of a secure, decentralised and marketplace-ready data platform for electronic healthcare records. The biggest takeaway here is that with better security, both healthcare organisations and individual patients can expect more efficiency, better value, and more peace of mind.