Two thugs who murdered the youngest British soldier to serve in Afghanistan in his hometown of Redruth Cornwall have been jailed. Dave Curnow, 20, was attacked by Connor Hammond and Liam Laing during a night out in the town in the early hours of 20 September 2015. CCTV captured the men during the attack and "bumping fists" after the attack.
Curnow had served a six month tour in Helmand Province with the 4th Battalion, The Rifles, when he turned 18 and was home on leave when the attack took place. Hammond, 21, of Redruth who had denied murder, must serve a minimum of 16 years in prison. Laing, also 21, of Chacewater, who had pleaded guilty to murder, must serve a minimum of 13-and-a-half years in prison.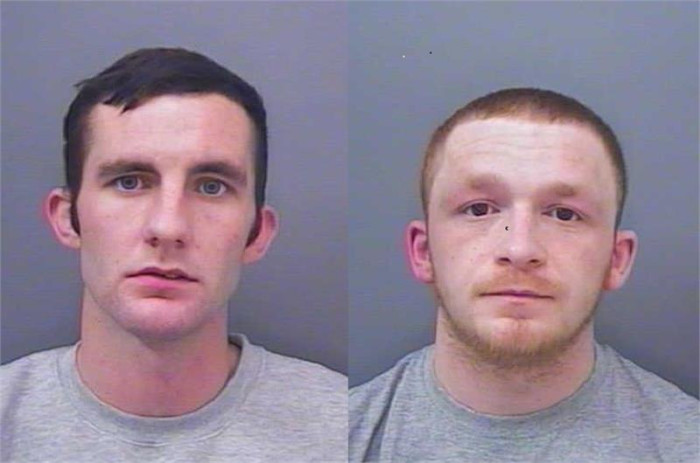 Curnow encountered Laing and Hammond, who were drinking vodka, after visiting a kebab shop. They followed him down the street and hit him then stamped on his head in an attack captured on film. They were also filmed bragging to onlookers. Curnow's jaw was broken in two places and an artery supplying blood to his brain damaged. He died in a Plymouth hospital the next day.
Early in the trial Simon Laws QC, told the court that both men were responsible for the young soldier's death. "It was very much a team effort. Each participated in a joint assault intending to cause David Curnow serious harm and he died as a result."
Detective Inspector Ben Beckerleg of Devon & Cornwall Police Major Crime Investigation Team, said: "Offences like this are exceedingly rare in this area. This was not a case of a fight between young men but rather an unprovoked and cowardly attack by the two defendants upon the victim David Curnow.
"Both defendants carried out a violent, repeated assault that included kicking and punching David while he lay prone on the floor. David's family and friends have been extremely dignified throughout the investigation and the police wish to express their upmost condolences for the tragic loss of David."