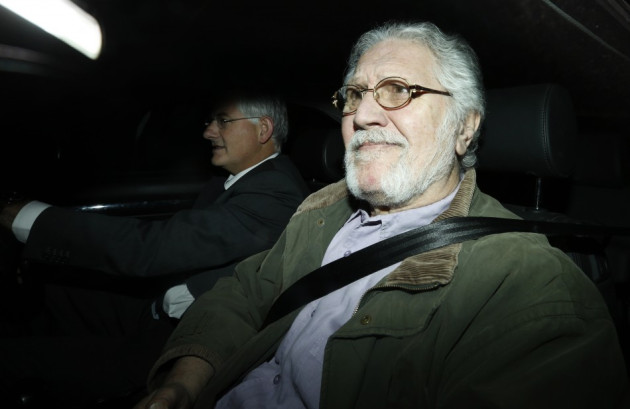 Former Radio 1 DJ Dave Lee Travis has been dropped from his Magic AM show with immediate effect following his arrest on suspicion on sexual offences.
Travis, 67, has denied the accusations and stressed they have "nothing to do with kids" after being released on bail.
Travis, from Buckinghamshire, was arrested as part of the Metropolitan police's Operation Yewtree, which is investigating sexual offences by Jimmy Savile and "others" not related to the former Top of the Pops presenter.
A spokeswoman for Bauer Media which owns Magic AM said: "Following the arrest and release on police bail of Dave Lee Travis, Bauer Media has decided to take him off air with immediate effect from his Magic AM weekend shows, which broadcast across the north of England.
"We understand that the allegations about which he was questioned by police pre-date his time as a freelance contributor to Magic AM.
"While we can make no judgment on the matters under investigation, we believe it would be inappropriate for him to broadcast until they are resolved."
Speaking to reporters outside his home following his release on bail, Travis said: "This is nothing to do with kids, all right? That's the first thing. Because that to me is the most important thing in the world and I do not wish to have my name sullied around something that bloody evil, to be honest.
"The second thing I want is to say, yes, there's a complete denial there, but there's nothing else I can tell you because otherwise I might be stepping on the police's feet and I don't want to do that because it might affect their investigations."
Travis is the fourth person to be arrested as part of Operation Yewtree, following the arrests former pop star Gary Glitter, whose real name is Paul Gadd, the comedian Freddie Starr, and the former BBC producer Wilfred De'Ath.
Scotland Yard say a total of 450 alleged victims have approached police since the operation was launched.